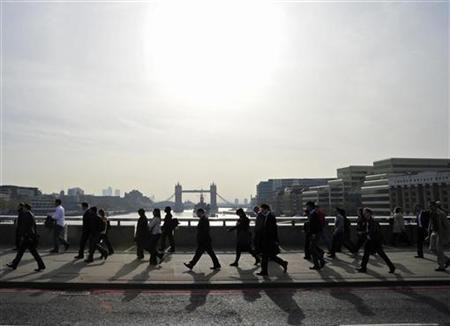 Britain's Financial Ombudsman Service will consider hiring more specialist workers to deal with payment protection insurance complaints despite already pledging to double its workforce this year.
Fos revealed it will add 1000 more hires in 2013, but it says that it will consider exceeding this amount, when it finishes this year's recruitment drive in October.
A source close to Fos told IBTimes UK that each month the financial complaints service has interviewed dozens of prospective employees, in order to hire around 1,000 by October this year.
However, the flood of complaints over PPI has not abated and, behind the scenes, Fos is considering hiring even more people to deal with the scandal when the recruitment deadline ends in just under four months' time.
A spokesperson confirmed that it would reassess whether it needs to bring in even more staff in October.
"Nobody could have predicted how volatile the PPI scandal could have been and we are already receiving 2000 enquiries a day on our helpline," a Fos spokesperson told IBTimes UK.
"We pride ourselves on always being able to adapt when the industry requires it and we have a responsibility to have the right number of people and resources to help businesses and consumers.
"This isn't a minor investment for us and we have a flexible business model for this reason. If it comes to hiring more people in October, we will do that, but it's too early to say by what number exactly."
In March, the Financial Services Authority, now the Financial Conduct Authority, revealed that UK banks had paid nearly £9bn (€10.3bn / $13.4bn) over two years to compensate customers mis-sold PPI, in what has become the most expensive financial scandal in British banking history.
Fos said that during the last six months of 2012 new complaints rose by 110%, reaching a record total of 283,251.
In data published on the ombudsman's website, Fos added that complaints about PPI made up nearly three quarters of the total for the second half of last year, bringing the total amount of complaints to FOS about PPI to 600,000.
Fos effectively will have doubled its workforce by the end of this year and all new hires to deal with PPI are on three-years fixed contracts.
"We don't view this as just hiring people for the short-term. Most of the workers are here for at least a few years as it can take six months for a complaint to be submitted, managed and resolved.
"We are not-for-profit so we can't compete with banks on pay but we motivate our workers by investing in them, through fixed -periods and training and development."
According to research by employment group Manpower, 20,000 new jobs have already been created by the big banks alone for the sole purpose of servicing PPI claims, and this figure does not even factor in the posts created by the various Claims Management Companies which aid customers seeking compensation.