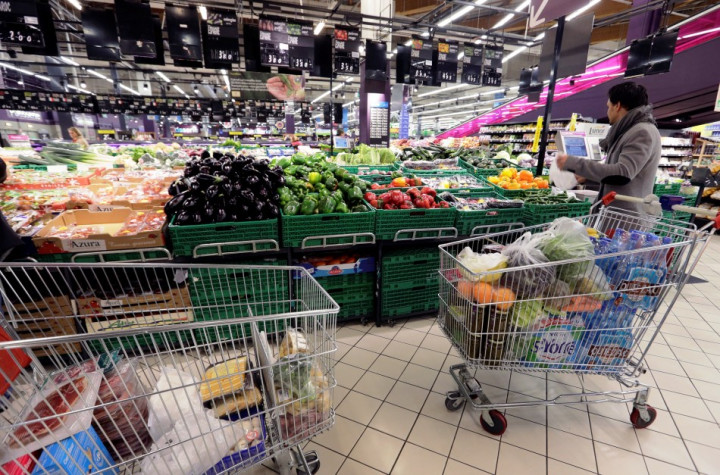 Consumer spending in France beat expectations to bounce back in May, as households spent more on food and cars. However, consumer confidence is at an all-time low and the French are more cynical now than ever about their future living conditions.
In May, consumer spending on goods increased by 0.5% in volume, after a 0.5% decrease in April, government data showed. Economists polled by Dow Jones Newswires had, on average, forecast a 0.1% decline in consumer spending.
Spending on food rebounded 1.4% in May, following a 3.4% drop in April and a 2.6% increase in March, data from the national statistics office Insee showed.
Spending on cars increased a second straight month in May. The increase of 0.9% followed a 2% jump in April and a 2.2% drop in March.
Friday's data follows Thursday's news that consumer morale in recession-hit France has fallen to an all-time low. The June consumer confidence index dropped to its lowest level since records began in 1972 and households are more pessimistic than ever about their future living standards. The consumer confidence reading came in three points below the analysts' expected 81 and is far below the long term average of 100, according to Insee.
In contrast, in June consumer confidence in the UK rose to its highest level in more than two years as Britons were more willing to pay for big-ticket items owing to their improved perception about the economy. The Gfk NOP consumer sentiment index increased by one point to -21 in June, the highest reading since May 2011.
France's drive to slash spending and debt by implementing strict austerity measures has pushed the country into recession, the government's statistics office confirmed on Wednesday.
Public debt touched €1.87tn in the first quarter of 2013, up €36.5bn from the fourth quarter of 2013, Insee reported on Friday. Debt as a percentage of gross domestic product (GDP) rose to 91.7%, from 90.2% in the fourth quarter of 2012.
In the first quarter of 2013, French gross domestic product (GDP) in volume decreased by 0.2%, Insee data showed. French GDP in the previous quarter also declined by 0.2%.
Contracting economic activity has fuelled unemployment in Europe's second-largest economy. French unemployment crept to its highest level since 1998, after the number of jobless people in France hit 10.8%, in the first quarter of 2013. The jobless rate also grew by 0.3% in Q1 2013, from 10.5% in the last quarter of 2012, according to Insee.