France: Father Fined For Spanking Son who Failed to say 'Hello'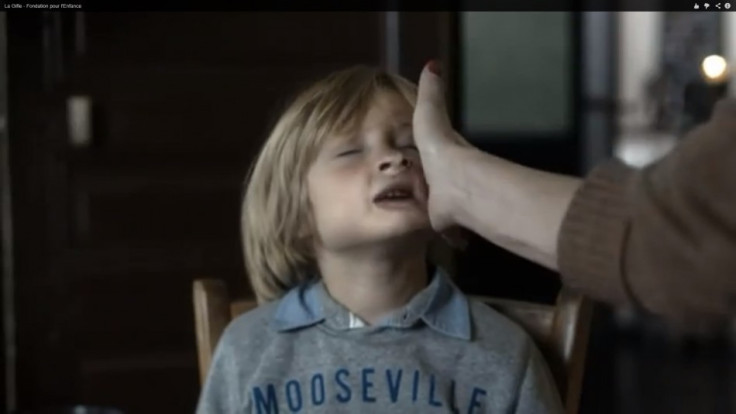 A 44-year-old French man has been fined €500 in Limoges, centre of the country, for smacking his nine-year-old son in an act that was deemed as "humiliating" for the child.
The controversial sentence has sparked a debate in France over the traditional approach to parenting. Lionel Lecante, the father, defended himself saying that he was just doing his job as a parent and he was living in a "current fashion that does not want us to discipline children".
The incident took place during a separation from the mother of his two children.
His son Daniel, 9, stopped talking to Lecante and sided with the mother. Lecante bared the child's back and struck him.
"He wasn't even saying 'Hello' to me. That hurt me. When there is a problem, I usually punish [my children] by sending them in their bedroom, like everyone else, I imagine," he said, according to a translation by The Times.
"That day I gave him five or six taps on his bare bottom. I think it was my role to teach him respect."
The judge, Estelle Lamotte-Genet, also ordered him to pay €150 in damage to his ex-partner.
Dominique Bertinotti, minister for the Family said: "Violence towards children is like domestic violence: we mustn't accept the first blow," she said. "We need an important symbolic act so that society can say that smacking is not tolerable and not an educational tool."
The French law bans violence against children, but tolerates a "right to discipline" by members of the family.
Olivier Maurel, founder of the Observatory of the regular educational violence, said:
"Having all of us suffered from the slapping and smacking we tend to consider that it is normal to treat children like that, and that's one of the most pernicious effects of this type of treatment."
Conversely, Anne-Claude Ambroise-Rendu, lecturer at the University of Paris X, believes that the anti-spanking idea comes from the status accorded by society to the child today:
"Children become the objects of all the compassionate attention of a society who sees in them the 'ultimate value'. Childhood has become a refuge and a myth."
The charity Fondation pour l'Enfance launched a campaign in June to ban smacking and physical punishment of children.
© Copyright IBTimes 2023. All rights reserved.