Sarkozy Fate Hangs in Balance as France Begins Voting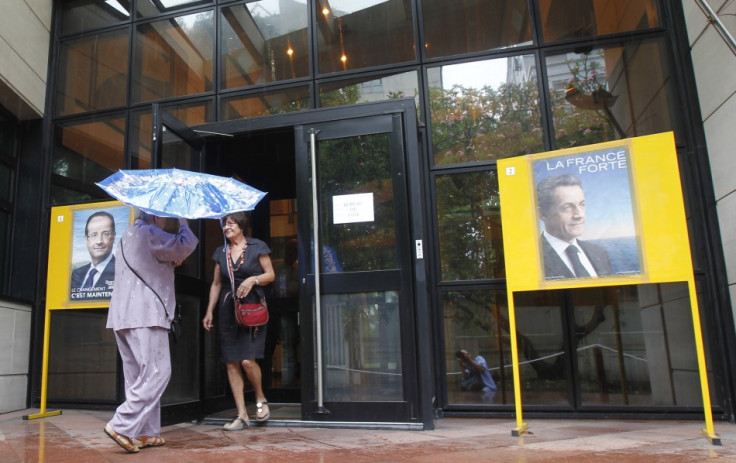 The French began voting for their next president on Sunday morning. Incumbent President Nicolas Sarkozy and socialist favourite Francois Hollande are locked in the run-off which started at 08:00 local time.
If earlier opinion polls prove right, Sarkozy will not be the first European leader to be thrown out but there are 10 others ahead of him as the Eurozone is facing one of its toughest times.
The governments of Spain, Italy, Britain, Ireland, Greece, Portugal, Denmark, Finland have all been toppled in recent years due to an escalating economic crisis.
Opinion polls and campaigning are prohibited till the polling closes in the evening. Hollande will become the first socialist president in 17 years if he wins.
Polling closes at 20:00 at big cities in France and the results are expected to be announced shortly after that.
Voting had begun a day earlier in the overseas territories of France.
Hollande said he was confident but not sure about victory. "We wait for Sunday, I speak only about Sunday. Monday is another day," Hollande was quoted by the Press Association as saying.
The election results are expected to influence everything: France's economy in the eurozone to French troops' stay in Afghanistan.
The French have been blaming Sarkozy for the higher unemployment and the general economic crisis in the country.
In an ardent appeal during his last pitch, Sarkozy told his supporters: "On Sunday, each of you, every one of you, has the future of our country in your hands," according to KLFM news.
"There is not one vote which weighs more than another. There is the vote of each French person, male and female. On Sunday, you can't imagine how much everything will hang on a knife-edge," Sarkozy added.
Even his inner circle is not very confident of his victory. "He's like a runner - he won't consider it's over until the very end, but I'd say he has one chance in six," Reuters reported a source as saying.
Earlier, Marine Le Pen failed to extend her support to any of the candidates, which crushed the odds of Sarkozy winning the election. Le Pen secured close to 20 per cent of the votes in the first round.
The first round of elections on 22 April gave Hollande a one per cent lead over Sarkozy.
© Copyright IBTimes 2023. All rights reserved.