French President Francois Hollande to Visit Mali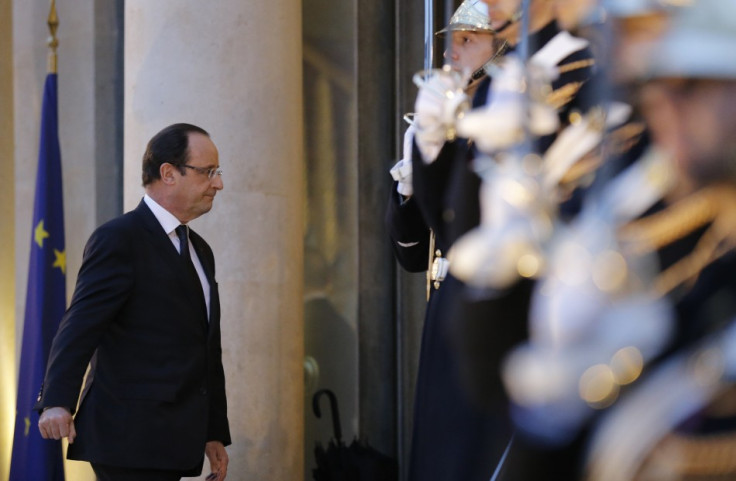 French president Francois Hollande is to visit Mali accompanied by three of his government ministers, the Elysee presidential palace has confirmed.
Hollande is to fly to the west African country, where French troops are fighting Islamist rebels in the north, together with foreign minister Laurent Fabius, defence minister Jean-Yves Le Drian and minister of development Pascal Canfin.
The Elysee has yet to disclose further details of the delegation's trip to the former French colony.
However, according to France's La Liberation newspaper, the president is to meet with Mali's interim president Dioncounda Traore in the country's capital Bamako, before moving to the recently liberated town of Timbuktu.
French-led troops took control of the last bastion of the Islamist rebels by routing the insurgents in Mali's north-eastern town of Kidal earlier this week.
Le Drian said France's Mali campaign, operation Serval, has reached a "turning point" as Islamist militants have now scattered and gone into hiding in the desert and mountains further north.
France started its military operation in Mali by bombing al-Qaida-linked insurgents' positions in the north earlier this month, after rebels appeared to be threatening the south of the country.
Joint ground operations with Malian forces have subsequently led to the recapture of Mali's main northern towns of Konna, Gao, Timbuktu, and Kidal in about two weeks.
Foreign Minister Laurent Fabius said that France's aim was to swiftly take control of the sieged towns and move out of Mali "quickly".
"Liberating Gao and Timbuktu very quickly was part of our plan. Now it's up to the African countries to take over," Fabius told the Le Parisien daily.
So far about 2,000 African troops, mainly from Chad and Niger, have been sent as part of a UN-backed mission to restore stability to Mali.
The UK has pledged to deploy up to 200 troops in other western African countries - namely Nigeria, Ghana, Sierra Leone and Gambia - with a brief to provide training and support to the national armies that are to join the UN International Support Mission (AFISMA) in Mali.
© Copyright IBTimes 2023. All rights reserved.