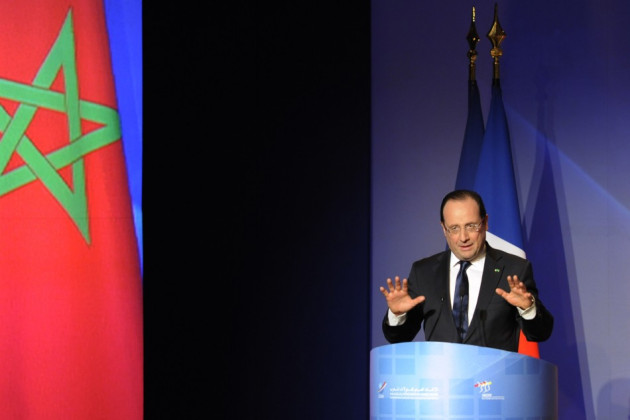 France will play a role in a forthcoming UN peacekeeping mission in Mali, French president Francois Hollande has announced during his two-day visit in Morocco.
"France will soon complete its mission (in Mali) in a few weeks and African forces will take over. The [UN] security council is going to deploy a peacekeeping operation and France will play its part," Hollande said.
Elections in Mali are expected in July and Hollande pointed out that a dialogue between Mali's diverse factions and the Mali government in Bamako is "indispensable" to keep peace in the war-torn African country.
Earlier, Hollande said that he wants to cut the number of French troops in Mali to 1,000 by December from the roughly 4,000 that are there now. But his plan may delayed by an Islamist insurgency, which launched their second attack on Timbuktu in a fortnight.
"The Islamists are waiting for the French to leave to open the gates to hell. Let's hope the U.N. will take over quickly because the Malian army alone cannot face the terrorism threat," Alhassane Maîga, a teacher in the ancient trading post of Timbuktu, told Reuters.
Suicide attacks and new clashes came in a moment when France prepares to hand over to the Malian army and a 7,000-strong regional African force. The fear is that Islamist militants may return to the north of the country as soon as French troops leave.
The worst-case scenario is a repetition of the Afghan war, where Taliban insurgents have prevented a full pull-out of NATO troops after a 13-year conflict.