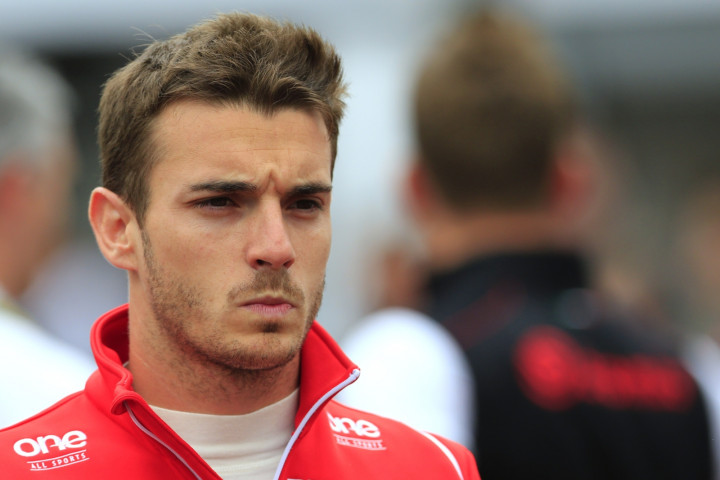 F1 driver Jules Bianchi is no longer in his artificial coma but remains unconscious in a critical condition seven weeks on from his crash at the Japanese Grand Prix.
Bianchi, 25, has been in neurological intensive care since being seriously injured in the incident at Suzuka Circuit on 5 October but has been taken to his native France after taking an "important step" on his road to recovery.
"Jules is no longer in the artificial coma in which he was placed shortly after the accident, however he is still unconscious," a statement released by his parents Philippe and Christine read.
"He is breathing unaided and his vital signs are stable but his condition is still classified as 'critical'. His treatment now enters a new phase concerned with the improvement of his brain function.
"Jules' neurological condition remains stable. Although he situation continues to be serious, and may remain so, it was decided that Jules was sufficiently stable to be repatriated to his native France."
The Marussia driver underwent surgery following the incident which saw him collide with a recovery vehicle during torrential rain in October's race.
He has until now remained in the intensive care unit of the Mie General Medical Centre in Yokkaichi after suffering a diffuse axonal injury but will now return to intensive care in Nice.