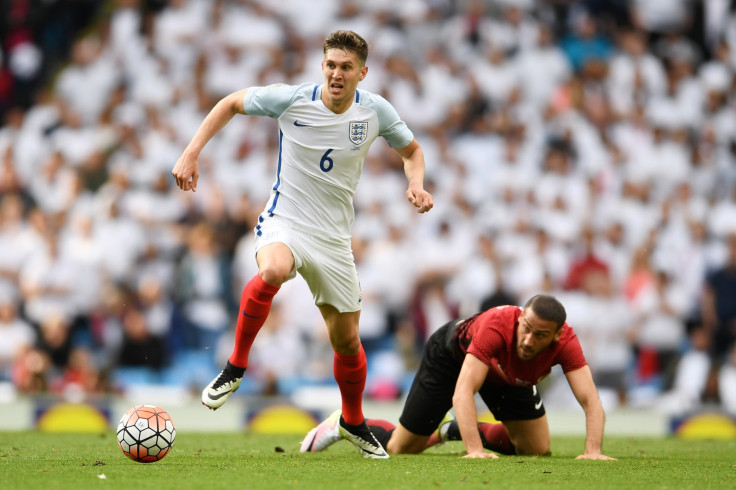 Everton and England defender John Stones' flailing career could be salvaged should the Goodison Park club appoint Frank de Boer as their new manager, according to his brother Ronald de Boer. Stones, who has been linked with a move to Manchester United of late, endured a difficult campaign last season and came in for criticism for persistently overplaying in his own defensive third.
Supporters and media figures – including former Arsenal midfielder Paul Merson – condemned the actions of the 21-year-old who is set to be part of England's European Championship squad which competes in France this summer. Stones however has not been deterred from playing his natural game and remains one of English football's hottest prospects.
The departure of Roberto Martinez leaves the role of nurturing Stones and the rest of Everton's talented squad – which also includes Ross Barkley and the wantaway Romelu Lukaku – vacant. De Boer is among the candidates for the role and his twin brother believes he is the perfect man to help realise Stones' potential.
"Frank was a type like Stones," he told reporters. "My brother never kicked the ball in the stands, never did it in his life, always tried to have a solution. Stones is the same and that is why he sometimes makes mistakes but that is also why people like him. Frank can help him to get better.
"He has to realise when to take risks or not, but you must never take away his qualities. People like him because of what he did. If he now changes his game, he wouldn't be that special, because he can defend, but what makes him so exciting is that he can play from the back."
Despite The Guardian suggesting Stones could be part of a £150m makeover being plotted by new United boss Jose Mourinho – who attempted to sign the £40m-rated defender last summer while at Chelsea – De Boer believes that if his sibling is not given the opportunity to work with Stones, then Manchester City's Pep Guardiola would be well placed to take on the burden.
"Guardiola would probably love him, a player like that, who also never kicks a ball into the stands," the 46-year-old added. "They want players like that. I know Frank likes players also like that: Frank gets crazy if somebody kicks the ball out.
"Frank would never choose a player who's just defending, he would like to have a guy like Stones. Maybe, yeah. We like that. But I think it will come, they will appreciate him. Maybe he'll play, have a great European Championships, and everybody will take him in their arms. I think he has great potential. He's 21, it goes up and down, you don't play like a 27-year-old."
City are expected to be among the clubs attempting to lure Stones away from Merseyside this summer, but the attraction of working with Mourinho as he attempts to turn United's fortunes around may prove too big a temptation to turn down. The 21-year-old will compete with Chris Smalling and vice-captain Gary Cahill for a starting berth at centre-back for England at Euro 2016, a decision could see him thrust further in the shop window.