Electric sports cars and luxury SUVs are among the offerings on display this week at the Frankfurt International Motor Show. Held every other year, the 66th edition finishes on 27 September. IBTimes UK presents some of the highlights.
Porsche has Tesla in its sights with a 600-horsepower all-electric car, which has a range of 330 miles and charges to 80% in just 15 minutes. It is hoped the Mission E will go on sale by the end of the decade.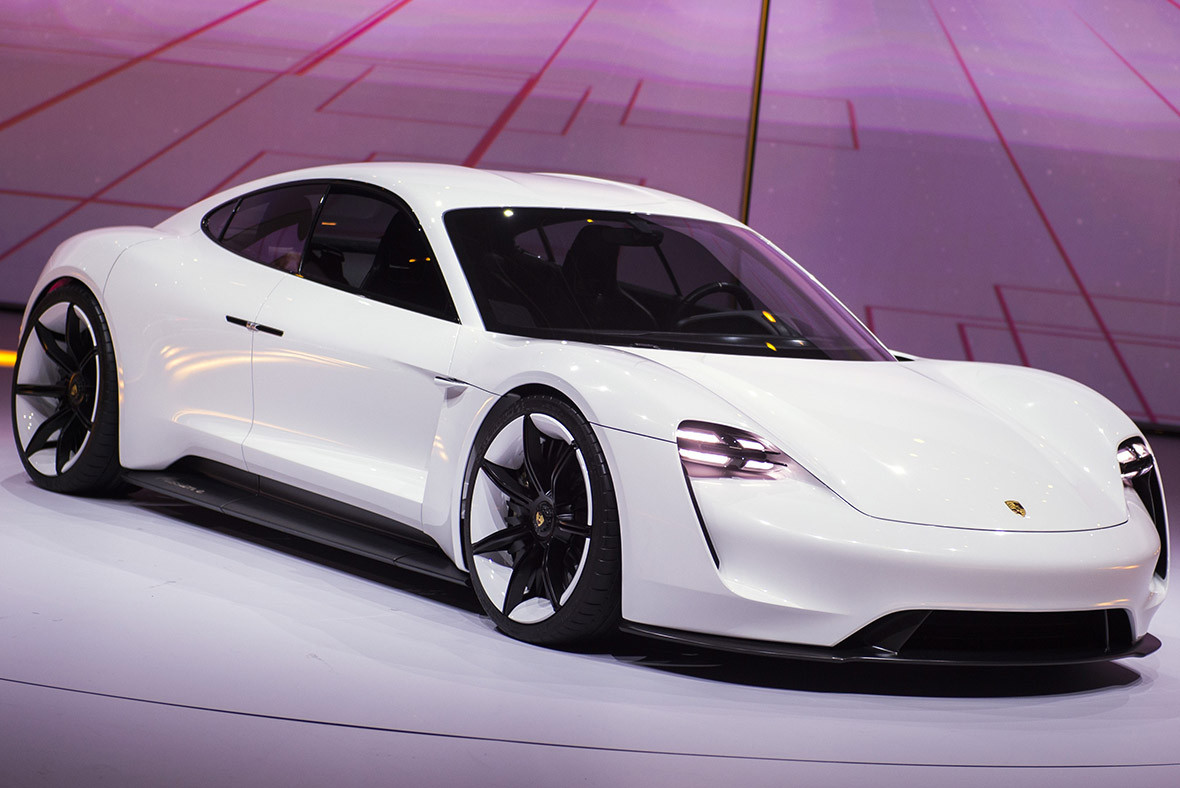 Toyota is taking the next step in its quest for carbon-free travel with the launch of the hydrogen-fuelled Mirai. The company sees hydrogen cars as the end-game, following plug-in hybrids and full-electric vehicles. Toyota Europe expects sales of between 50 and 100 Mirais in 2015 and 2016, with 47 ordered to date. It is being sold only in Britain, Germany, Denmark and Belgium, where Toyota is working on getting in hydrogen pumping stations with local partners.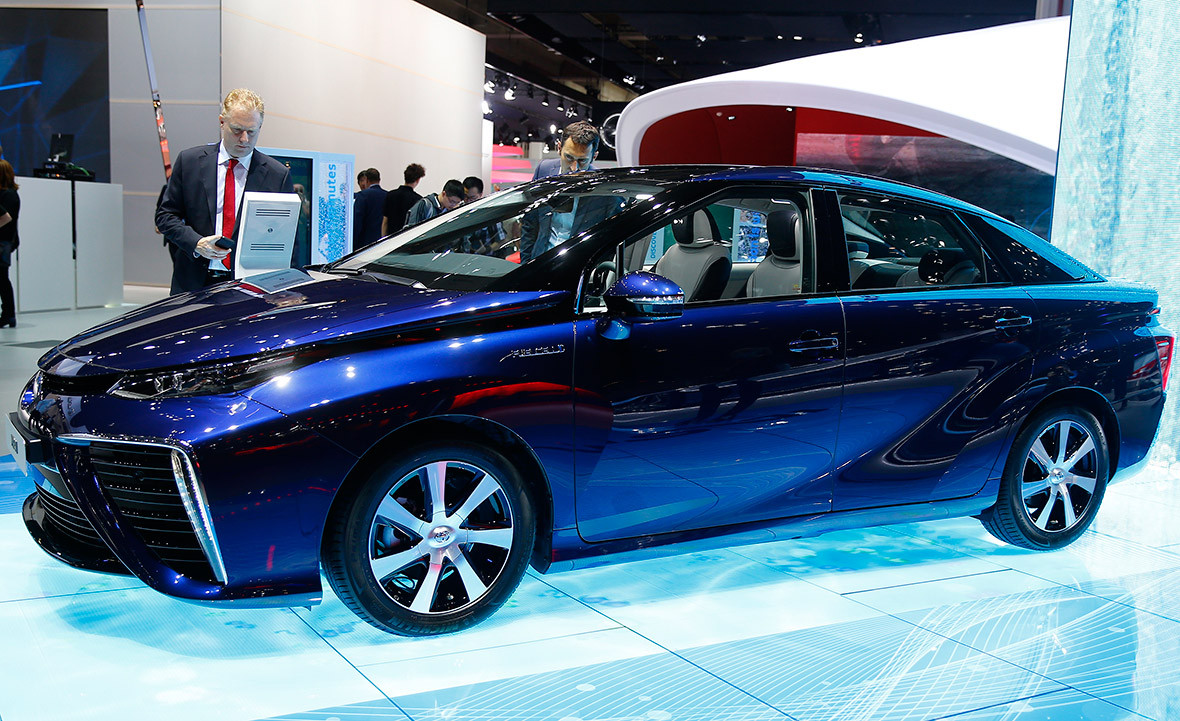 Audi is debuting the E-Tron Quattro – a large SUV that has an all-electric range of over 310 miles. It is powered by three electric motors, one at the front and a pair at the back to drive each rear wheel independently. The car, which reaches 62mph (100kph) in 4.6 seconds, will go on sale in early 2018.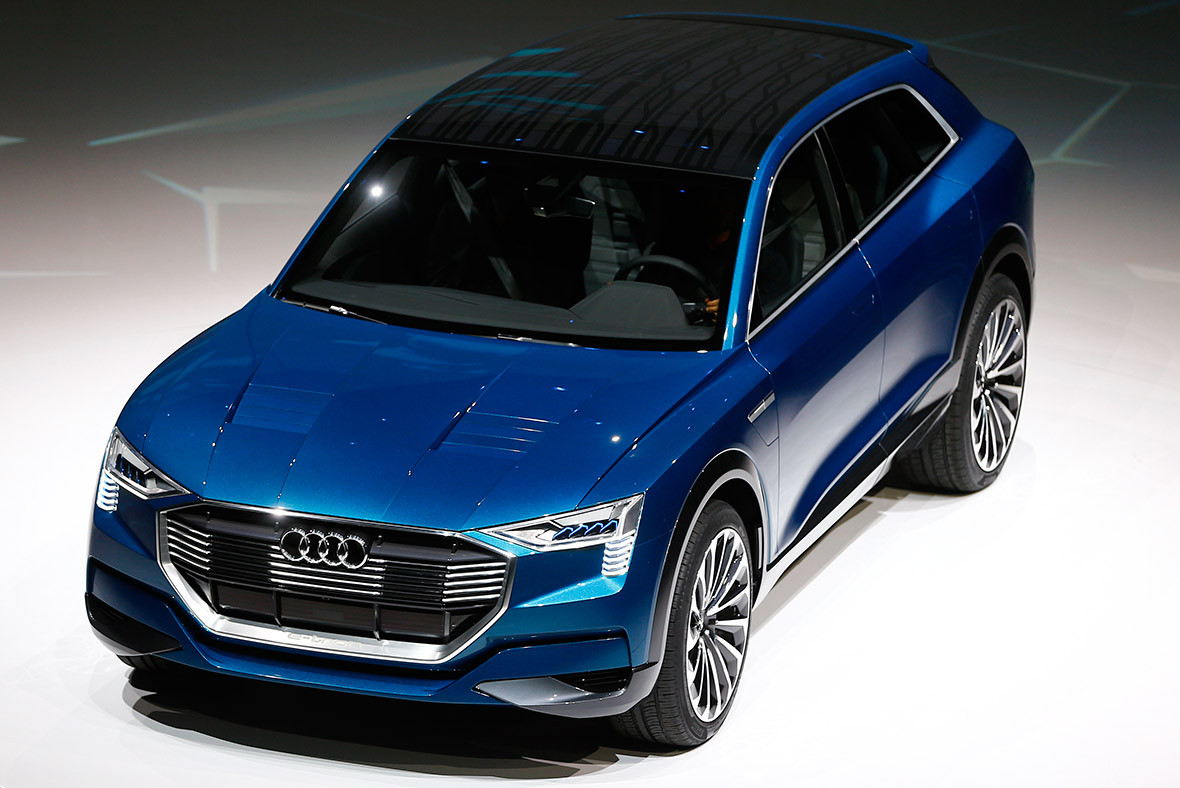 Luxury SUVs are all the rage in 2015. Bentley is showing the new Bentayga, with its classic large front grille. The company is touting not just luxury but power and speed; the vehicle has 608 horsepower and a top speed of 301kph (187mph).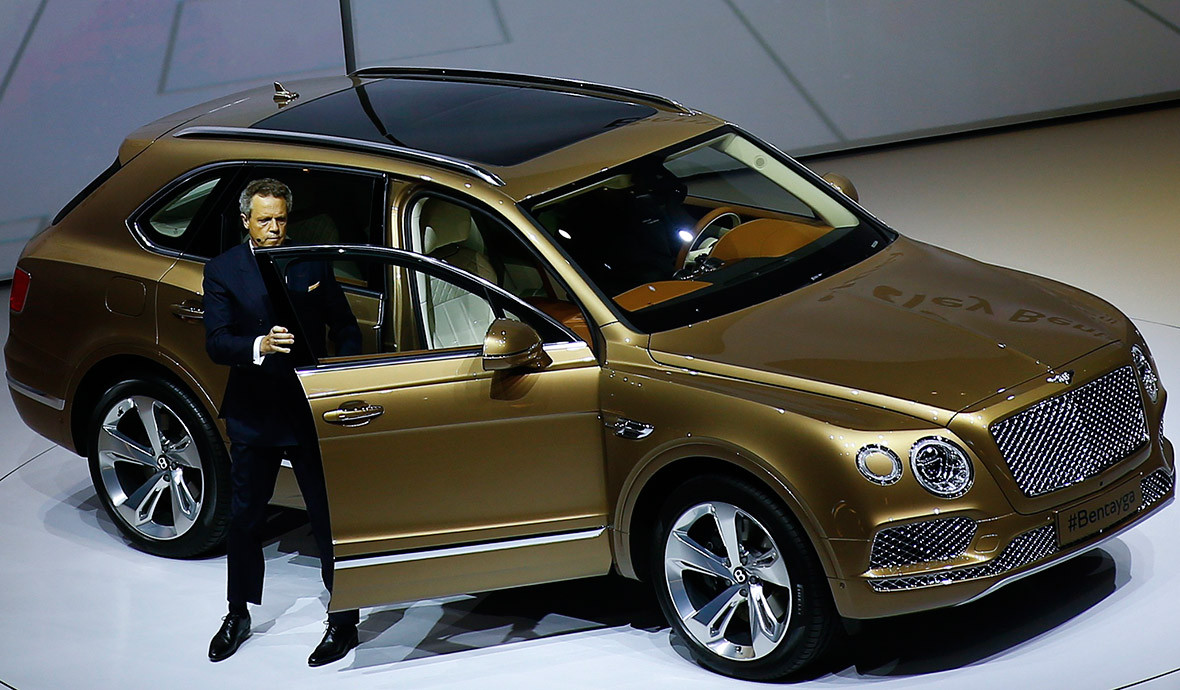 Jaguar has the F-Pace, which uses chassis underpinnings from its sports cars that are aimed at providing sharper handling for the company's first entry into the SUV race. The car entered the record books when it took the title for performing the largest ever loop the loop in a car. Guinness World Records said the Jaguar F-Pace driven by stunt driver Terry Grant successfully completed a 19.08m tall, 360-degree circle.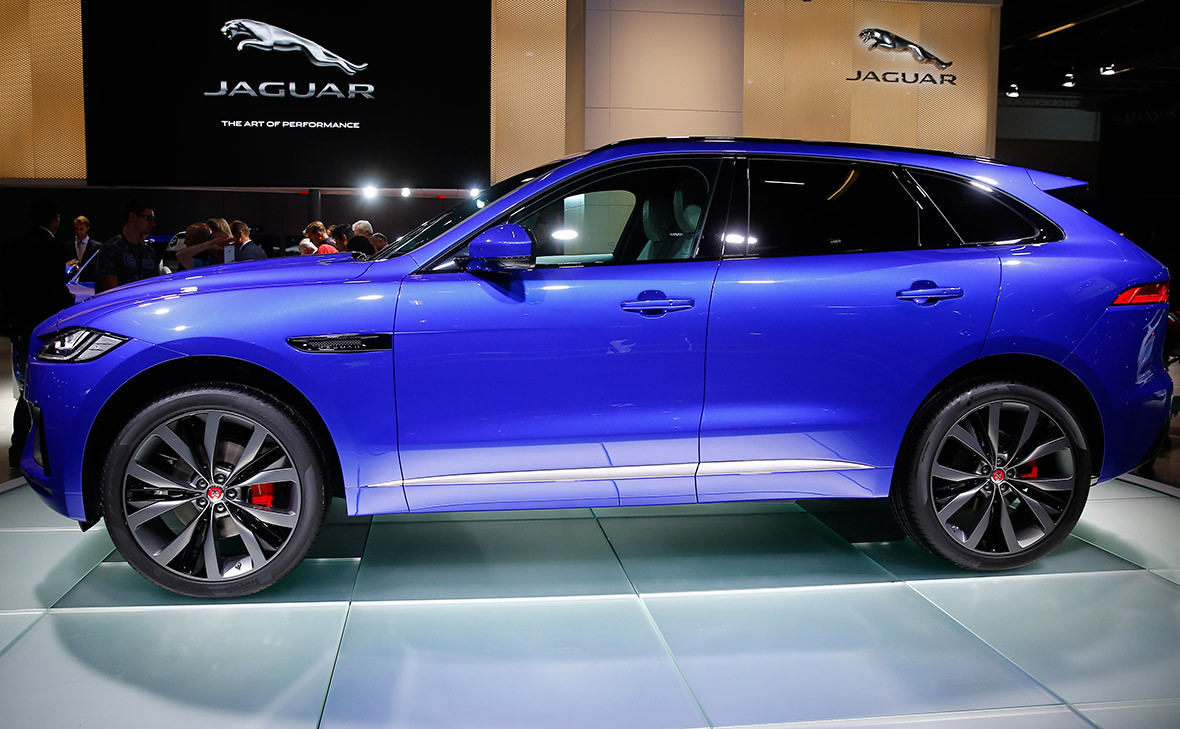 The BMW launch was overshadowed by new CEO Harald Krueger's dizzy turn. He collapsed and was helped off stage by staff. His condition was not serious, the company said later. BMW spokesman Maximilian Schoeberl said 49-year-old Krueger had been recently travelling a lot and was not feeling well ahead of the presentation but decided to go ahead with it.