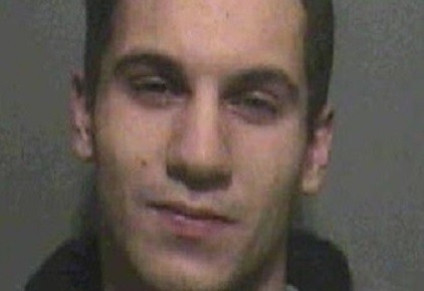 A teenager found guilty of the manslaughter of four siblings in a fire in Freckleton, Lancashire, has been jailed for life and will serve a minimum of nine years.
Dyson Allen, 19, was found guilty of the manslaughter of Reece Smith, 19, four-year-old twins Holly and Ella Smith, and Jordan Smith, aged two, after he started a fire in the bedroom of their home.
All four died from smoke inhalation.Dyson was cleared of their murder.
He broke down in tears as he arrived in court to hear his sentence. He had to be held up as he was taken away to begin his sentence.
Police said the blaze began in a wardrobe in one of the bedrooms at the home while the children's mother was downstairs celebrating her birthday.
Forensic experts said the fire could not have been an accident and a naked flame was held against clothing for a few seconds to start the fire.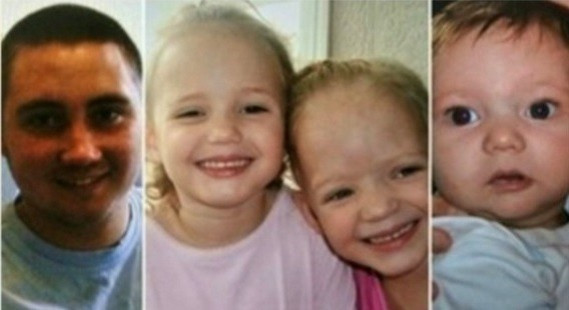 The court heard how Allen had been drinking alcohol and smoking cannabis during the day at the party.
Judge Justice Males said: "So why did you do it? In one sense, what prompted you to do this terrible thing - not only starting a fire in a room where defenceless young children were asleep but waiting for several minutes before raising the alarm - is a mystery.
"But in another sense, why you did it seems clear enough. It was because you were out of your head due to the lethal combination of alcohol and cannabis which you had taken that day and because of your fascination with fire, particularly when you are affected by drink or drugs."
Dyson had denied starting the fire. He told the court that he frequently started fires when he was younger but they bwere described by his defence barrister as "fairly trivial".
After sentencing, the children's mother, Michelle Smith, and Reece's father, Martin Goulding, said: "We'll never know the reason why our children were taken from us but even knowing the answer won't bring them back.
"He had the chance to explain his actions to the police and the court but he lied from the very beginning."
The parents also paid tribute to Reece, who died after paying "the ultimate price" by attempting to save his brother and sisters from the fire.
Det Chief Supt Dermott Horrigan said it was "one of the most tragic" cases Lancashire police ever had to deal with.