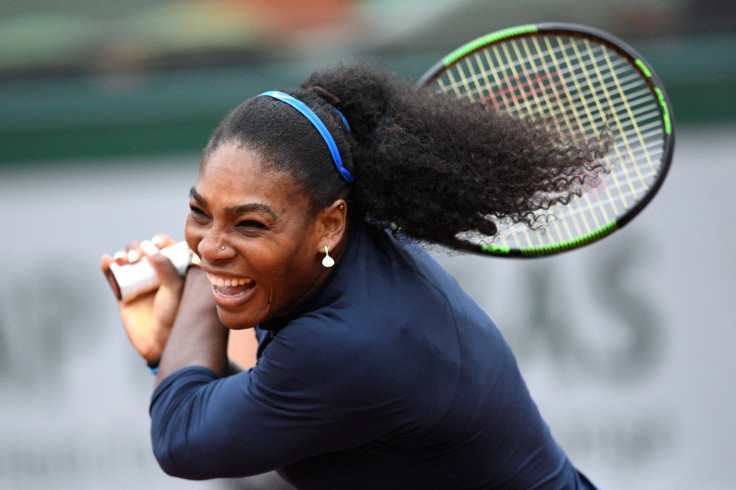 Defending champion Serena Williams diced with a premature exit from the French Open before coming back from the brink to defeat Yulia Putintseva 5-7 6-4 6-1 to reach a fifth semi-final at Roland Garros. The Kazakh, playing in her maiden grand slam quarter-final, was a set and break-point up over Williams and destined to reach the last four before a virtuoso revival turned the contest around.
The American Williams – three times a champion in Paris – rallied to survive going 5-4 down in the second, to win eight of the next nine games to storm into the last four as Putintseva wilted on the home straight. Williams will face Kiki Bertens, who beat Timea Bacsinkszky 7-5 6-2 for a place in the final as she looks to join a select group of players to have won the second major of the year on four occasions.
A constant stream of errors from the Williams racket coupled with Putintseva's fearless groundstrokes saw the Russian-born player take a topsy-turvy opening set, which was disrupted by rain and multiple breaks of serve as both players struggled to find their feet. The break was especially frustrating for Williams, who has already been dogged by the inclement French weather.
The second set brought about little change from either player and Putintseva could sense victory when they created two break point opportunities in the often pivotal ninth game, but wayward shots on the backhand and then the forehand side saw the chances come and go. The exchange was the last time the 21-year-old would feature as a force in the clash, as Williams squared the match before embarking on completing the turnaround.
Williams must play four matches in successive days if she is to take the title, but she made quick work of the third set, dropping just a single game as the mental and physical aftermath of the second set caught up with Putintseva. The 21-time major singles champion rediscovered her power game at just the right time to edge into semi-final where once again she remains the player to beat.