Paula Radcliffe will be replaced by Freya Murray in the women's marathon after the world record holder withdrew from the event with a foot injury on Sunday.
Radcliffe, a former Commonwealth and world champion, has yet to win an Olympic title after failures in Sydney 2000 in the 10,000m, and in the marathon in Athens 2004 and Beijing 2008.
And a foot injury has prevented her from competing in her home Olympic Games, allowing Murray, the second fastest Brit during this year's London Marathon, to take her place in Sunday's women's competition.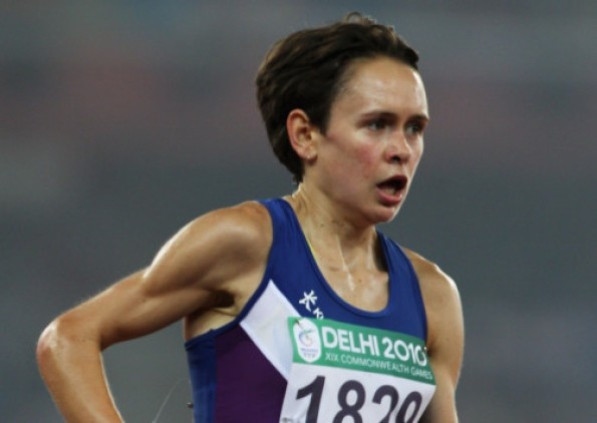 "I am absolutely delighted to have been selected to Team GB and I will be aiming to do Britain proud in London on Sunday," Murray said.
"My thoughts go out to Paula, who has been extremely supportive towards me throughout this process. Both she and UKA have been keeping me informed of the situation, so I knew there was a chance I would be competing which has helped.
"I knew that I was reserve since after the London marathon in April and then I found out officially yesterday so it's very exciting, she added.
"I'm not on Twitter but my fiancé is so he showed me what she had written. I'm gutted for Paula and it's horrendous what she's had to go through in the last few weeks. But I'm really looking forward to the opportunity of taking her place.
"I really enjoyed running in the London marathon in April and this is a four-lap course where London is one big loop and I felt that everything went really well, I was pleased with the time that I ran and just really enjoyed the experience so hopefully this will go well as well and I can enjoy my second attempt at it."
Team GB Chef de Mission Andy Hunt added: "We are proud to welcome Freya to Team GB. We know she has been training hard and preparing, and will arrive fully ready to compete and deliver her personal best."
Murray's inclusion follows another heart-breaking moment for Radcliffe during an Olympic Games.
In Sydney 12 years ago she finished out of the medals, but in Athens four years later she withdrew from the race mid-way through, only to take on the 10,000m five days later, where she retired with eight laps remaining.
After breaking the world marathon record in 2005 and winning the New York City Marathon in 2007, Radcliffe travelled to the Beijing Olympics as an outsider for gold, eventually finishing 23rd.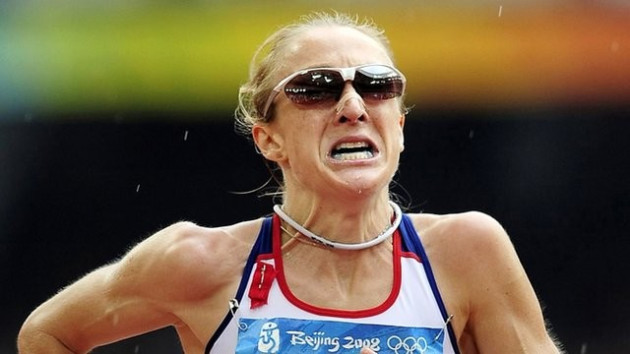 "As desperate as I was to be part of the amazing experience of the London Olympics, I don't want to be there below my best," she said.
"If I can't be there and give it my best, then I would rather someone else who can do that is able to be there. I have been through the mill emotionally and physically the past three weeks, cried more tears than ever, vented more frustration and at the same time calmly tried every direction and avenue available to heal myself."
"For details on my foot: Yes that joint is degenerative and badly damaged. The same foot that I was told in 1994 I would never run on again! I refused to believe it then and I don't believe now that it can't recover and be carefully managed to allow me to still do what I love to do. Unfortunately though that isn't going to happen in one week."