Charts in Focus: FTSE 350 Financials' Profits Tank in 2012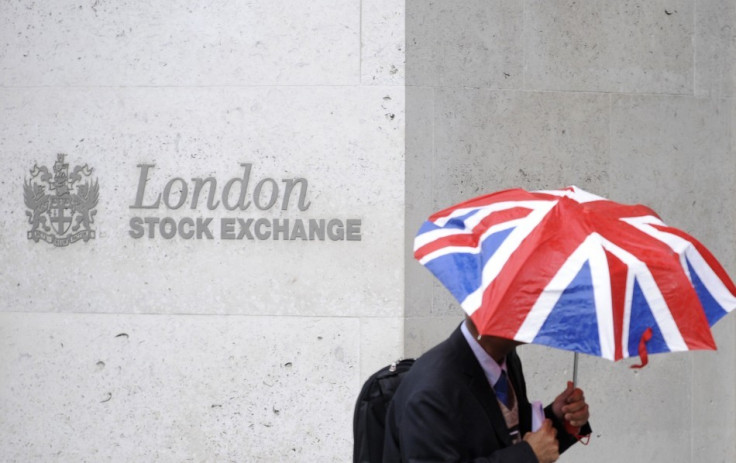 Bankers have taken a serious bashing over recent years, but while reputational assaults on financiers can easily be brushed off the fat cats' fur, something else can't - declining profits in the sector.
The Share Centre's new report, Profit Watch UK, delves into the recent history of the FTSE 350, to track revenues and profits since 2007.
In 2012, net profit at FTSE 350 firms plummeted by 30% to £114bn on the year. They're down 14% on 2007. What's particularly interesting is the breakdown of profit portion by sector when you compare 2007 and 2012.
This chart from the report shows just what has happened.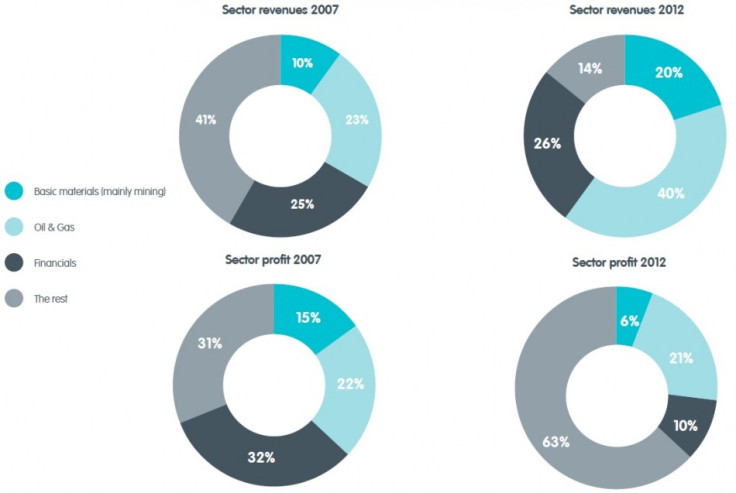 Despite revenues for financial firms in the FTSE 350 staying proportionally similar, the sector's profit has dwindled significantly since the financial crisis.
The financial crisis exposed many banks' dodgy balance sheets.
They then have had to painfully wind-down their portfolios of toxic assets - such as mortgage-back securities - writing off billions of pounds of value in the process and devastating their headline profitability.
Others have been hurting from past bad behaviour, having to shell out billions in compensation to victims of their mis-selling of financial products and payment protection insurance (PPI).
Then came the eurozone sovereign debt crisis in 2010, which has remained a ubiquitous threat to all those with European exposure. In some cases, banks have had to accept haircuts to the debt they held of countries such as Greece and Portugal.
Another chart from the report shows just how the outbreak of the financial crisis in 2007 slapped FTSE 350 finance firms' profits down, before having a steady recovery knocked back into a decline in 2010 with the eurozone crisis.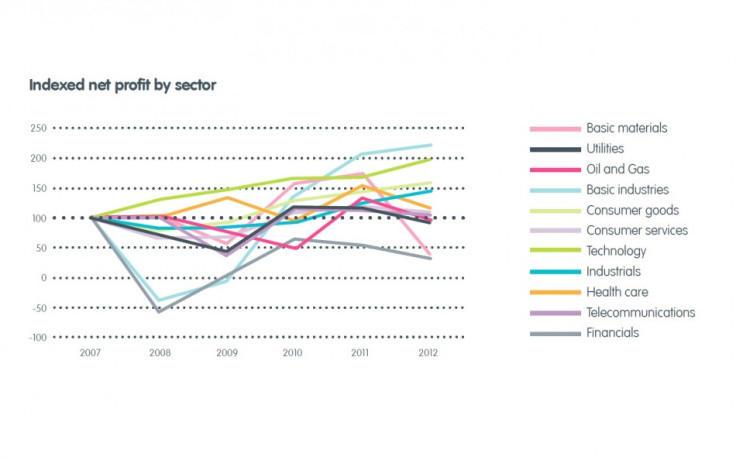 And it's the same story for revenues.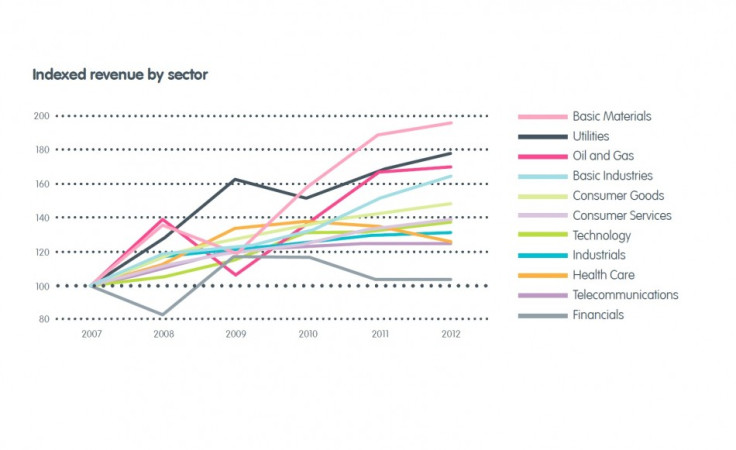 © Copyright IBTimes 2023. All rights reserved.