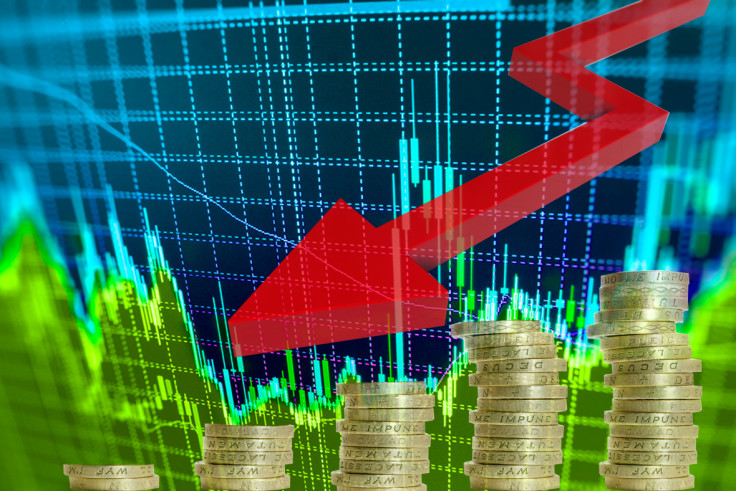 Blue chip shares slumped in afternoon trading as traders struggled to make sense of what a Trump presidency will mean for world trade.
The FTSE 100 Index fell 70 points to 6,758, heading for its second day in a row of declines after performing strongly the day Republican Donald Trump won his shock victory to the White House.
The moves came as the pound rose 0.6% against the dollar to top $1.26 for the first time in five weeks, as some analysts said Trump's victory could boost the UK's bargaining position going into Brexit negotiations next year. Sterling was also up 0.7% against the euro at €1.16 − its strongest since the end of September.
This comes after the Dow Jones Industrial Average hit a new all-time intraday high of 18,873.6, and closed more than 200 points higher at 18807.9, as investors bet US firms would benefit from Trump's stimulus measures.
IG chief market analyst Chris Beauchamp said: "The market, by which we mean the aggregation of investors across the globe, is still struggling to work out what is going to happen in the coming months and years.
"The initial bounce was driven by a realisation that Trump's infrastructure stimulus would indeed come to pass, but since then investors have been scrambling to work out all the other implications, and this will take far longer."
In afternoon trading the biggest risers in the FTSE 100 Index were Sainsbury's (+7.5p to 238p), Next (+159p to 5050p), BT Group (+11.1p to 359p), Marks & Spencer (+9.6p to326.4p) and Dixons Carphone (+8.7p to330.6p).
The biggest fallers in the FTSE 100 Index were Standard Chartered (-37.8p to 621.2p), Fresnillo (-90p to 1486p), Mondi (-87p to 1504p), Randgold Resources (-315p to 6070p) and Polymetal International (-34.5p to 845.5p).
In afternoon trading the biggest risers in the FTSE 250 Index were Kaz Minerals (+10.5p to 362.5p), Countrywide (+5.8p to 203.6p), Cranswick (+63p to 2213p), Daejan Holdings (+135p to 5555p) and Euromoney Institutional Investor (+27p to 1137p).
The biggest fallers in the FTSE 250 Index were SIG (-23p to 93p), Ashmore Group (-21.6p to 306.6p), IMI (-55.5p to 921.5p), Aberdeen Asset Management (-17p to 293.2p) and Acacia Mining (-26p to 473.5p).