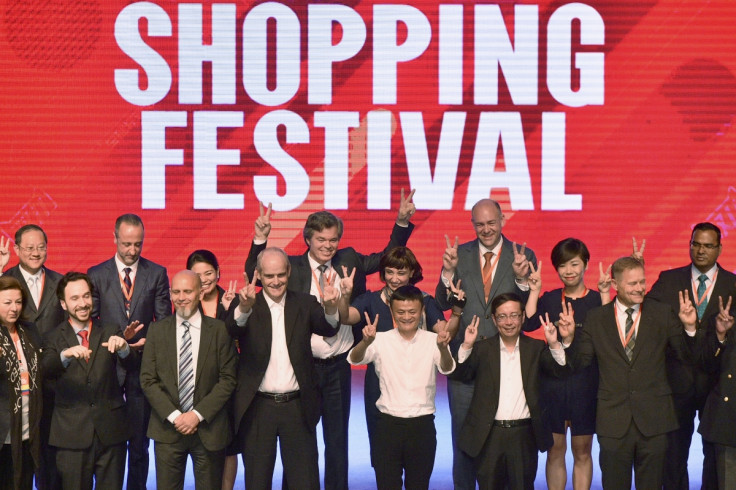 Shoppers in the UK and in the US might be looking forward to splurge on Black Friday sales, but their Chinese counterparts have already splashed their cash on Singles' Day, the biggest online shopping day of the year.
What is Singles' Day?
Singles' Day, also known as Bachelors' Day, began as an "anti-Valentine's" celebration at Nanjing University in 1993 and was initially celebrated at various universities in Nanjing during the 1990s, before becoming world's biggest online shopping day of the year.
In its infancy, Singles' Day was an occasion for single people to party with single friends and was initially celebrated only by men, hence the name Bachelors' Day.
Why is it called Singles' Day?
The name relates to the date Singles' Day falls on each year, the 11th of November, which can also be written as 11/11. It is known in China as the "bare sticks holiday" because of how the date looks numerically.
When did it become popular with shoppers?
Chinese e-commerce giant Alibaba spotted an opportunity for business back in 2009, when it first introduced Singles' Day deals as the popularity of online shopping began to increase. Other retailers were quick to seize upon the opportunity to boost sales in what was a traditionally quiet period for them, as it falls between China's Golden Week national holiday in October and the Christmas season.
How big is Singles' Day?
To put it simply, it is the biggest online shopping day of the year, much bigger than Black Friday. In 2009, consumers spent around £5m, which then rose to £500m two years later. Alibaba has raked in over $13bn (£10.32bn) in the first 12 hours of its annual Singles' Day this year The Chinese e-commerce giant posted transactions that were significantly higher than what it reported during last year's shopping blitz. The amount also takes into account pre-orders made by customers.