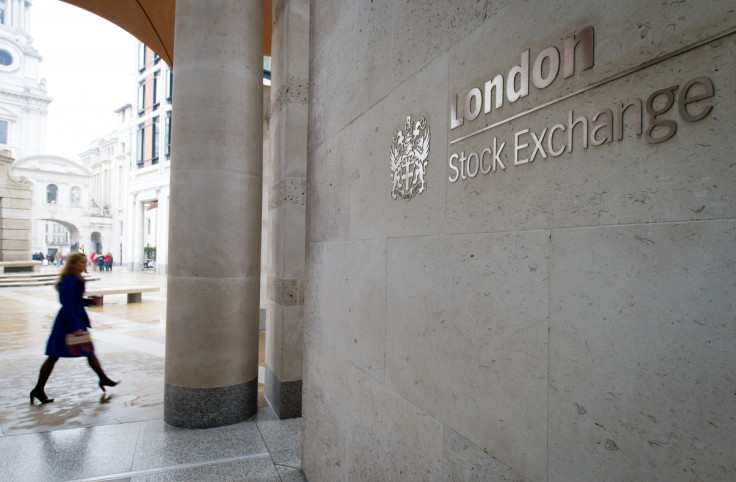 Blue chip shares fell in afternoon trading as traders remained downbeat after Mario Draghi offered no new stimulus measures at Thursday's European Central Bank (ECB) meeting.
The ECB President kept left the bank's benchmark borrowing rate at zero and decided against extending its bond-buying programme under which it has been making purchases of €80bn (£68bn,$90bn) a month in a bid to kick-start the eurozone economy.
The FTSE 100 Index fell 36.6 points to 6822.1, as equity markets across Europe also languished in negative territory.
Trustnet Direct market analyst Tony Cross said: "The concern is that this could be hinting at the fact that central bankers are now running out of ammunition and with defensive stocks finding favour in early trade, some investors do now appear to be battening down the hatches."
In the second tier, pub chain Wetherspoon posted a record annual profit, jumping 12.5%, to £66m in the 53 weeks to 24 July.
The group, which employs 35,000 staff in more than 970 pubs, said like-for-like sales growth since the end of its financial year had picked up to 4.1%, but added "it remains to be seen whether this will continue over the remainder of the year".
Shares lifted 38.5p to 962.5p.
In afternoon trading the biggest risers in the FTSE 100 Index were Royal Bank of Scotland (+4.3p to 206.4p), Mediclinic International (+20.5p to 985p), Barclays (+2.1p to 175.3p), HSBC (+6p to 579.2p) and Lloyds Banking Group (+0.6p to 59.4p).
The biggest fallers in the FTSE 100 Index were Ashtead Group (-41p to 1249p), Bunzl (-74p to 2290p), Whitbread (-108p to 4076p), Taylor Wimpey (-4.1p to 156.4p) and Next (-125p to 5495p).
In afternoon trading the biggest risers in the FTSE 250 Index were AA (+12.4p to 303.4p), Wetherspoon (+38.5p to 962.5p), Sports Direct (+6p to 326.6p), Polar Capital (+11.5p to 747.5p) and Serco Group (+1.9p to 134p).
The biggest fallers in the FTSE 250 Index were Debenhams (-3.4p to 60.7p), Inchcape (-34p to 678p), Greene King (-37.5p to 802.5p), Hochschild Mining (-11.5p to 265.7p) and Crest Nicholson (-16.8p to 478.2p).