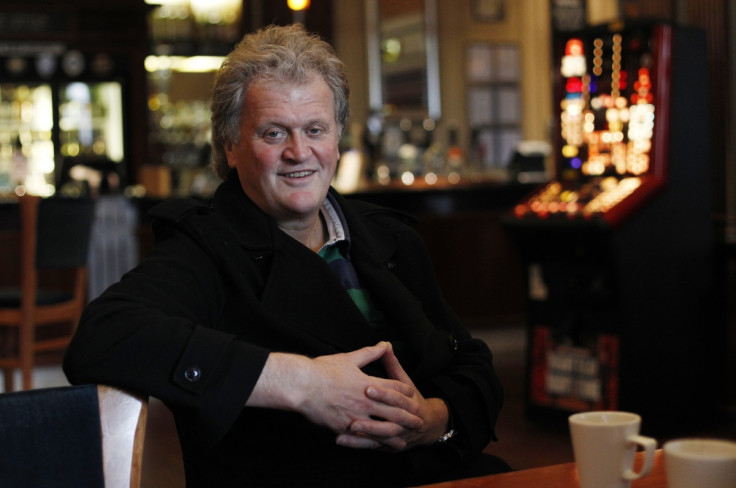 Pub chain Wetherspoon posted record annual profit, while its founder added that the UK was better off without the "political chaos" of the European Union following the Brexit vote.
Chairman and founder Tim Martin – a prominent "Leave" campaigner – blasted former prime minister David Cameron, Bank of England governor Mark Carney and a host of other political and business leaders for scaremongering over the economic consequences of leaving the EU "in lurid terms".
But Martin said leaving the trading bloc's "absence of democracy will almost certainly lead to further economic and political chaos, and to more dire consequences for those who are subject to EU decisions".
The man who set up the first Wetherspoon pub in Muswell Hill, north London in 1979, said the UK should take its time and could easily rely on existing World Trade Organisation business rules until larger trade deals were agreed with the EU and the US.
Martin added: "Foreign Secretary Boris Johnson, Secretary for Exiting the European Union David Davis and International Trade Secretary Liam Fox will achieve far more for the UK by copying Francis Drake and playing bowls in Plymouth, rather than hankering after an EU agreement, although time spent in improving arrangements with Singapore, New Zealand and India, for example, may be well spent."
Wetherspoon said like-for-like sales rose 3.4% in the 53 weeks to July 24 and pre-tax profit jumped 12.5% to a record £66m ($88m, €78m).
The chain, which employs 35,000 staff in more than 970 pubs, said like-for-like sales growth since the end of its financial year had picked up to 4.1%, but added "it remains to be seen whether this will continue over the remainder of the year".
However, rival Greene King said uncertainty surrounding the UK's Brexit vote "has translated into a softening of some economic indicators and a reduction in consumer confidence".
The Bury St Edmunds-based firm said: "While the broader implications remain unclear, a number of recent industry surveys have flagged risks to leisure spend and we are alert to a potentially tougher trading environment ahead."
It said the first 18 weeks of the year, the group delivered like-for-like sales growth of 1.7%, bouyed by the European Football Championships and better weather.
The group employs around 44,000 staff and runs just over 3,000 pubs, restaurants and hotels.