FTSE Moves: London market slips on fresh Brexit woes
Reports of fresh cabinet spilts and poor economic Brexit forecasts push market lower.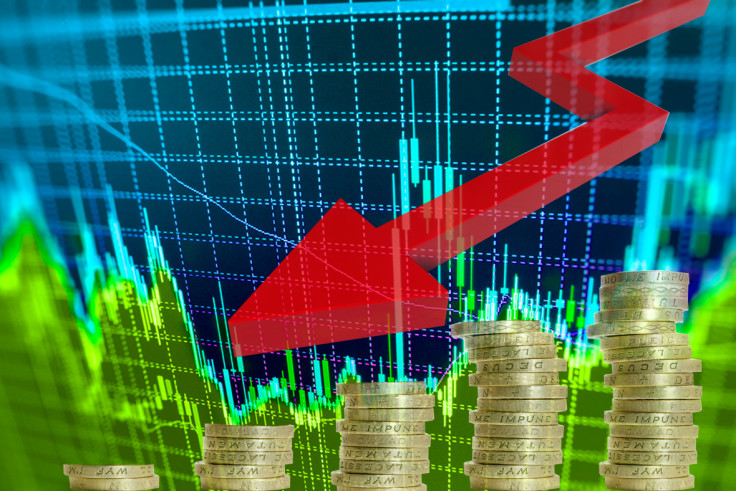 Blue chip stocks slipped in afternoon trading after reports that the Cabinet was split over Chancellor Philip Hammond's softer approach towards Brexit.
Downing Street was forced to say it had "full confidence" in the chancellor after a number of papers reported that colleagues believed he was attempting to "undermine" the process by delaying decisions on migrant curbs.
The FTSE 100 Index fell 40.8 points to 6,972.7, after the respected EY Item Club think tank said rising inflation will hit UK growth. The FTSE 250 was down 165 points at 17,815.2.
The EY Item Club forecast rising interest rates will lead to slower consumer spending and weaker business investment that will cause UK GDP growth to drop sharply to 0.8% next year, before expanding to 1.4% in 2018.
Spreadex financial analyst Connor Campbell said: "The UK index was likely impacted by the continued political uncertainty post-Brexit".
Pearson was the biggest faller in the top flight, after it posted worse-than-expected trading in the third quarter of its year with sales dragged lower by falls at its US education business.
The world's largest education company said its nine-month underlying sales fell by 7%, due to weak demand for coursework materials in its North American higher education unit. Analysts had expected a nine-month fall of 5%. Shares slumped more than 8%, or 73.5p to 759p.
In afternoon trading, the biggest risers in the FTSE 100 Index were Glencore (+2.8p to 231.1p), ITV (+1.4p to 174p), Standard Chartered (+5.2p to 657.3p), Rolls-Royce (+5p to 769.5p) and Lloyds Banking Group (+0.3p to 52.8p).
The biggest fallers in the FTSE 100 Index were Pearson (-73.5p to 759p), Admiral Group (-59p to 1,967p), Standard Life (-7.5p to 329.6p), Hargreaves Lansdown (-26p to 1,165p) and DCC (-150p to 6,790p).
In afternoon trading the biggest risers in the FTSE 250 Index were Drax Group (+15p to 326.3p), Ocado Group (+8.7p to 263.2p), Telecom Plus (+23p to 1,129p), Grafton Group (+9.5p to 520p) and Vedanta Resources (+10.5p to 645.5p).
The biggest fallers in the FTSE 250 Index were PayPoint (-50p to 1,118p), Supergroup (-53p to 1,438p), Senior (-7.5p to 210.4p), Rank Group (-6.8p to 196.3p) and G4S (-7.7p to 234p).
© Copyright IBTimes 2023. All rights reserved.