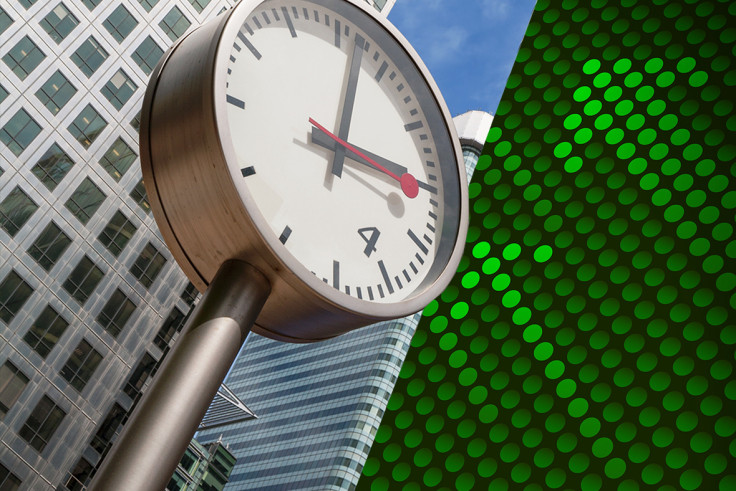 Blue chip stocks soared in afternoon trading as commodity stocks lifted and UK inflation hit a two-year high.
The FTSE 100 Index rose 74.3 points to 7022, as rising prices for clothing, hotels and fuel lifted inflation to 1% year-on-year in September. It climbed from 0.6% a month ago, reaching its highest level since November 2014.
Brent crude and zinc prices also rose by just under 1%, brightening prospects for world trade. The FTSE 250 Index lifted 217.2 points to 18009.8.
Spreadex financial analyst Connor Campbell said: "Despite the squeeze inflation is going to put on consumers – especially after Christmas when retailers will be less afraid of hiking prices – the markets reacted well to the news."
Fashion retailer Burberry said in a trading update a weak pound would mean that currency benefits would now be in the region of £125m, compared to its £90m estimate in July.
However, Burberry's shares were the biggest faller in the top flight, sliding 111p to 1401p, after investors were unimpressed by the group's weak wholesale revenues and concerns about growth in Asia and the US.
In afternoon trading, the biggest risers in the FTSE 100 Index were EasyJet (+44p to 917.5p), Next (+220p to 4724p), Dixons Carphone (+15.2p to 339.1p), Marks & Spencer (+11.2p to 331.1p) and Royal Bank of Scotland (+5.7p to 176.1p).
The biggest fallers in the FTSE 100 Index were Burberry Group (+111p to 1401p), Pearson (-15p to 747.5p), Rolls-Royce (-13p to 760.5p), Intertek (-25p to 3563p) and Unilever (-3p to 3501.5p).
In afternoon trading the biggest risers in the FTSE 250 Index were Domino's Pizza Group (+22.8p to 342.2p), Restaurant Group (+24.5p to 377.9p), Halfords Group (+16.9p to 345.9p), Bellway (+114p to 2364p) and Aggreko (+41.5p to 958.5p).
The biggest fallers in the FTSE 250 Index were Senior (-4.9p to 204p), Vectura Group (-2.4p to 136p), Petrofac (-10.5p to 921.5p), Inmarsat (-7.5p to 696.5p) and GVC Holdings (-5p to 729.5p).