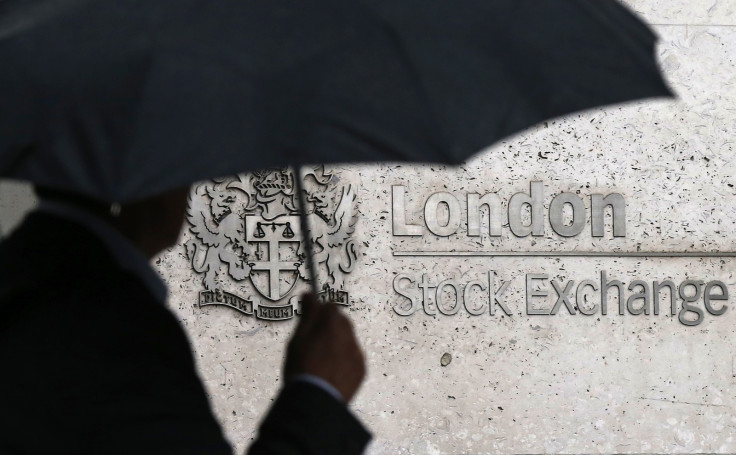 Blue chip shares closed lower as the plunging pound in the wake of the Brexit vote hit high street stocks.
The FTSE 100 Index was 46.3 points lower at 6977.74, after supermarket Tesco said it was running short of Unilever brands such as Marmite after a disagreement on price.
Dove-maker Unilever is understood to have raised prices by 10% for Tesco to cover the rising costs of goods made aboard since June's Brexit vote, which has seen the pound fall almost 18%. However, Tesco has refused to pay.
The row saw shares in Tesco fall 3%, or 6.1p to 195.1p, while Unilever fell more than 3%, or 127p to 3596.5p.
IG market analyst Joshua Mahony said: "Clearly despite both Tesco and Unilever wanting to apportion all the foreign exchange impact onto each other, it is likely that a compromise will come to spread the costs across the board."
Unilever said in a short statement after the market closed, its "supply situation with Tesco in the UK and Ireland has now been successfully resolved".
In afternoon trading the biggest risers in the FTSE 100 Index were United Utilities (+25.5p to 940.5p), Properties (+6.9p to 290.2p), British Land Company (+13.5p to 595.5p), Hammerson (+12p to 564.5p) and Polymetal International (+18p to 863p).
The biggest fallers in the FTSE 100 Index were Standard Life (-17.7p to 331.2p), Rio Tinto (131.5p to 2,576p), Anglo American down (-49.9p to 990.6p), Prudential (-67.5p to 1,382p) and BHP Billiton (-54.5p to 1184.00p).