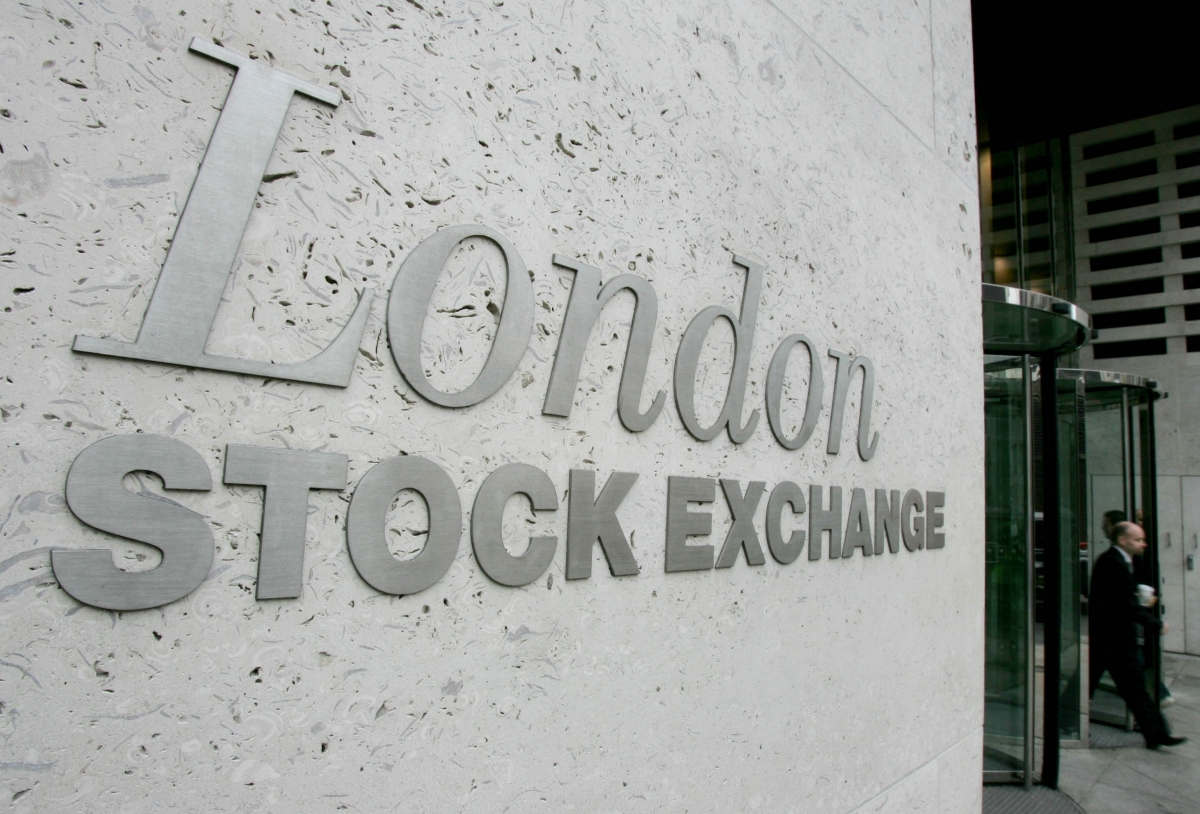 The London market lifted in afternoon trading buoyed by rising supermarket stocks and a sliding pound caused by Brexit fears.
The FTSE 100 Index rose 30.5 points to 7,268.3, after Morrisons reported its strongest Christmas in seven years.
The country's fourth largest supermarket posted a 2.9% year-on-year rise in like-for-like sales in the nine weeks to 1 January, compared to a year ago. The FTSE 100 group added total sales were 2% higher in the period, even though it closed 23 supermarkets over the past year.
High street grocers were also buoyed by data from Kantar Worldpanel, showing that total spending in supermarkets lifted by almost £500m ($608m, €574m) compared to last year.
Tesco rose 8.1p to 209.1p, while Sainsbury's was 3.3p higher at 258.1p.
IG chief market analyst Chris Beauchamp said: "Tesco has rallied in sympathy, with investors evidently thinking that if Morrisons can turn in a good performance then the UK's biggest supermarket will also have had a good festive period."
The pound continued its slide against a basket of major currencies for the second day in a row, after comments from Prime Minister Theresa May at the weekend dismissing the idea that the UK could "keep bits of membership" of the European Union, raising the prospect of a so-called "hard Brexit".
Top-flight shares are more appealing to investors when the pound falls because most of these firm's sales are earned aboard, boosting revenues when translated back into sterling.
The Footsie has hit a series of highs over recent weeks driven by the pound, which has fallen some 18% against the dollar and 11% against the euro since June's Brexit vote.
The biggest risers in the FTSE 100 Index were Anglo American (+73.5p to 1,228p), Rio Tinto (+146p to 3,279p), BHP Billiton (+57p to 1,397.5p), Tesco (8.1p to 209.1p), and Whitbread (+137p to 4,002p).
The biggest fallers in the FTSE 100 Index were Direct Line (-8.5p to 359.5p), DCC (-120p to 6,085p), Admiral Group (-33p to 1,795p), Coca-Cola (-30p to 1,780p) and 3i Group (-11p to 714.5p).
The biggest risers in the FTSE 250 Index were Kaz Minerals (+24.7p to 411.3p), Ferrexpo (+4.6p to 136.6p), Virgin Money (+10.7p to 333.7p), Paysafe Group (+12.1p to 393.7p) and Euromoney (+32p to 1,140p).
The biggest fallers in the FTSE 250 Index were Just Eat (-34p to 549p), Aldermore Group (-10p to 222.5p), JRP Group (-3.4p to 143.1p), TalkTalk (-3.2p to 169.5p) and Auto Trader (-7.5p to 400.8p).