FTSE Moves: Top flight shares edge up after Bank of England eases capital buffers
Bank of England governor Mark Carney lifts markets after easing capital requirements for lenders.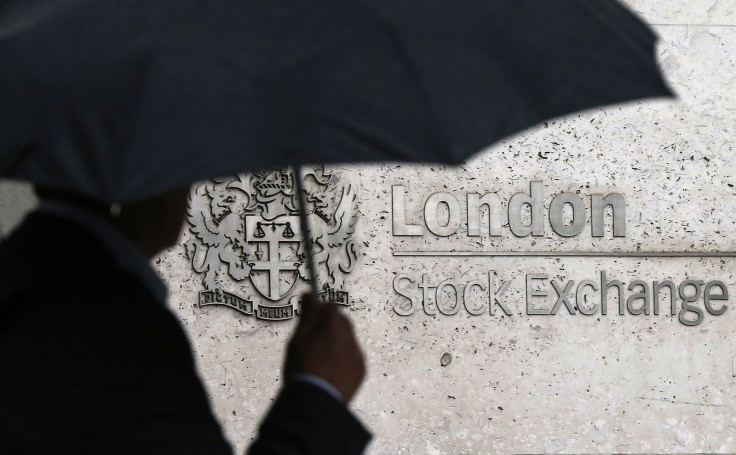 Top flight shares edged ahead after the Bank of England eased special capital buffers for banks in a bid to kick-start the economy after the UK's Brexit vote.
The move by Bank governor Mark Carney potentially frees up £150bn for lending, as he warned of signs the economy was beginning to slow down in the wake of the vote to leave the EU.
The news, which came as the Bank presented its Financial Stability Report, lifted FTSE 100 Index shares up 1.7 points to 6524.4, as a broad range of stocks crept into positive territory. The FTSE 250 Index slumped by 458.7 points to 15,658.3.
Strong risers included consumer stocks such as British America Tobacco (up 101.5p to 5006p), Nurofen maker Reckitt Benckiser (up 110p to 7621p) and Guinness maker Diageo (up 26.5p to 2127.5p).
Housebuilder Persimmon fell 82p to 1353p, despite saying in a trading statement that sales jumped 12% to £1.49bn in the first half of the year, on strong home completions and higher average selling prices.
Persimmon, in common with a number of housebuilders, has seen its shares fall by around a third since the Brexit vote, amid fears that the housing market will be particularly hard hit by the decision.
Spreadex financial analyst Connor Campbell said: "The markets aren't looking too perky this Tuesday, the Bank of England's Financial Stability Report reiterating how precarious Britain's economic state currently is."
In afternoon trading the top risers in the FTSE 100 Index were Royal Dutch Shell (+1.9% to 2104.5p), GlaxoSmithKline (+1.7% to 1628.5p), British American Tobacco (+1.7% to 4986.5p) National Grid (+1.5% to 1121.5p), and Reckitt Benckiser (+1.4% to 7617p).
The top fallers in the FTSE 100 Index were Berkeley Group (-6.6% to 2321p), Legal & General (-6.3% to 175.2p), Barratt Developments (-6.2% to 364.2p), Persimmon (5.7% to 1353p) and Taylor Wimpey (-5.5% to 123.3p).
In afternoon trading the top risers in the FTSE 250 Index were Sophos Group (+2.1% to 215.4p), Acacia Mining, (+1% to 488.6p), Worldwide Healthcare (+0.8% at 1926p), Hochschild Mining (+0.6% at 204.3p) and Woodford Patient Capital (+2% to 1,080p).
The top fallers in the FTSE 250 Index were Shawbrook Group (-12.4% to 141.8p), St. Modwen (-11.2% to 230.3p), Onesavings Bank (-10.3% to 182.8p), Countryside Properties (-10% to 194.5p) and Allied Minds (-8.3% at 316.4p).
© Copyright IBTimes 2023. All rights reserved.