Dominic Chappell, the former owner of BHS, has admitted he took a risk in taking over the company but he claimed the business did not collapse because of the millions he took out.
BHS entered administration in April before eventually folding in June, after owing more than £1.1bn (€1.3bn, $1.46bn) to various creditors, including a £571m pension deficit, £358m to landlords and £48.5m to suppliers, and MPs have since launched an inquiry into its demise.
However, Chappell, who acquired BHS from Arcadia Group owner Sir Philip Green, denied the £2.6m package that included a £600,000 salary he took out of the firm contributed to BHS' collapse.
"I took a big risk going in and it was a risk reward," he told BBC's Newsnight.
"We live in a risk reward society, that's the way companies are built and fail. Did I take a lot of money out? Yes I did. But did the business fail because of the amount of money I took out? No it didn't. This was just a drip in the ocean compared to the money that was needed to turn around BHS."
The 49-year-old, who had thrice been declared bankrupt before his takeover of BHS, admitted he was a "chancer" who had benefited "a lot" from taking control of the department store chain, although he stressed he was "sincerely and utterly" sorry for the retailer's staff.
Some 11,000 jobs have been lost after the administrators announced 88-year-old business' stores across the UK would shut their doors for the final time.
"What would I say to them [BHS employees]?," Chappell said. "I sincerely and utterly apologise for you being out of work. It's hideous. It did not need to happen. We did take money out of BHS but we certainly didn't take nearly £1bn out of it."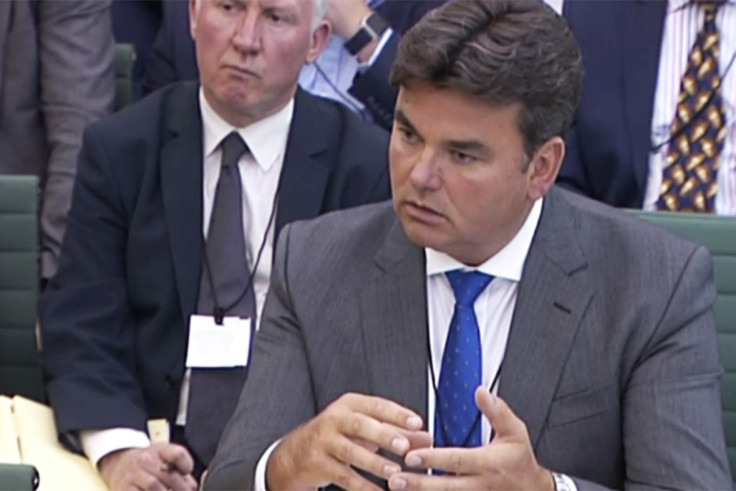 However, the former racing driver insisted had he not taken control of BHS, employees would have lost their jobs a lot sooner than they did. "We were the only people to stick our heads above the parapet and give it a go, otherwise [Sir Philip Green] would have liquidated that company," he claimed. "And thousands of people would have lost their jobs straight away. We were the only people [...] prepared to really work hard to do that. So if I'm a chancer for that, well, yes I am."
During the inquiry, Green and Chappell have traded accusations, with the former claiming there had been no "thought process" behind his decision to sell to Chappell, while the latter accused Green of blocking a last-minute rescue deal that had been put forward by Sports Direct's owner Mike Ashley.
Chappell also lamented his reputation had been completely tarnished in the wake of the BHS' collapse. "I think it is just important to know we haven't just gone in, ripped the guts out of BHS and walked out," he told Newsnight.
"We had some very very big problems all the way through and we had the tide against us all the way. We had not one day that went past when we had some luck on our side."