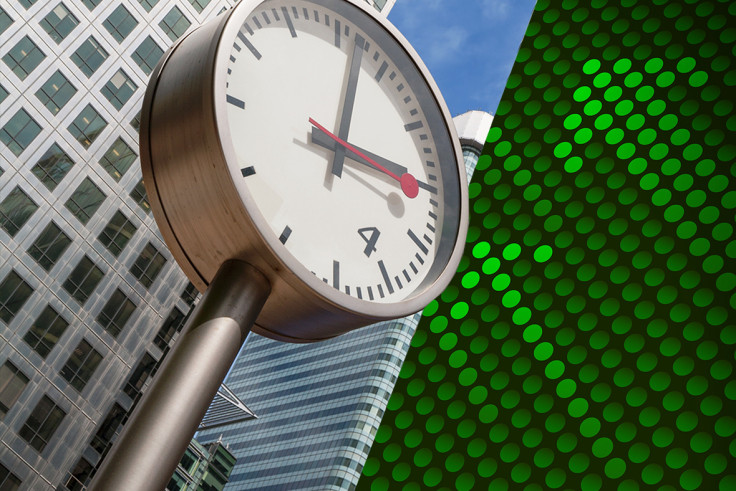 Blue chip shares were buoyant as steep inflation levels failed to boost the pound, enhancing the earning power of international firms in the index.
British inflation held at a three-year high of 2.3% last month, according to the Office for National Statistics, as rising prices for food and clothing were offset by lower air fares.
The pound edged up 0.2% against the US dollar to $1.2441, remaining some 17% lower than the greenback since June's Brexit vote.
Spreadex finanal analyst Connor Campbell said: "The UK inflation reading wasn't quite as explosive as it was last month," when it jumped to 2.3% in February from 1.8% the month before.
The FTSE 100 Index pushed 42.8 points higher to 7391.7 in afternoon trading, as more than half of all top flight firms benefit from the lower value of sterling when foreign sales are converted back into pounds. The FTSE 250 Index was up 90.7 points to 19355.3.
In the second tier, retail chain JD Sports saw record profits jump 81% to £238.4m in the year to 28 January compared to a year ago, as it rode the fashion for wearing running shoes and tracksuits as everyday clothing.
The group – which runs over 4,000 stores across Europe, Asia and Australia – said "athletic inspired footwear and apparel has been on trend throughout Europe for a number of seasons", adding this had been "a positive influence".
It shares were the highest performer in the FTSE 250 Index, lifting 8%, or 32.8p to 439.4p.
The biggest afternoon risers in the FTSE 100 Index were International Airlines Group (+19.5p to 548p), EasyJet (+33p to 1089p), Randgold Resources (+165p to 7395p), Fresnillo (+36p to 1619p) and Rio Tinto (+69p to 3331p).
The biggest afternoon fallers in the FTSE 100 Index were Hikma Pharmaceuticals (-22p to 1924p), Provident Financial (-9p to 3151p), Next (-11p to 4099p), Prudential (-3p to 1676.5p) ad Pearson (-1p to 634.5p).
The biggest afternoon risers in the FTSE 250 Index were JD Sports (+32.8p to 439.4p), Balfour Beatty (+14p to 284.5p), Pagegroup (+17.2p to 451.6p), Sanne Group (+23p to 727p) and Hays (+5.1p to 163p).
The biggest afternoon fallers in the FTSE 250 Index were Tullow Oil (-7.7p to 231.2p), Cairn Energy (-5.6p to 207.8p), Ibstock (-5.4p to 201.1p), Jardine Lloyd Thompson (-16p to 1122p) and Northgate (-7.5p to 531p).