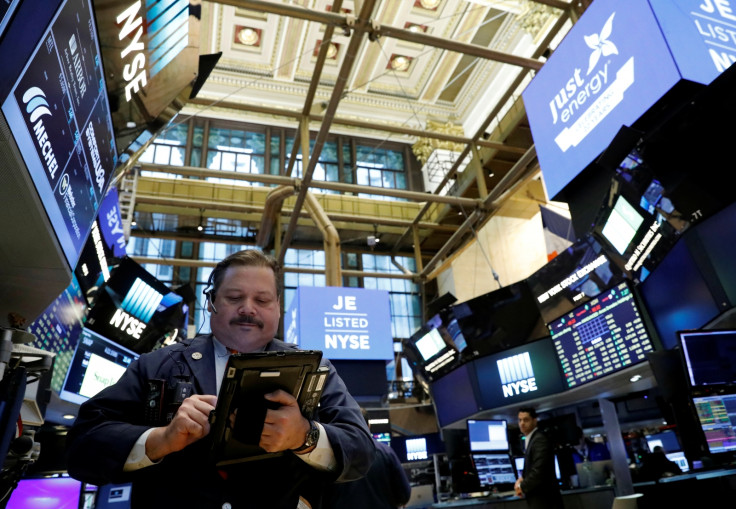 US stocks delivered narrow gains on Monday (10 April) as a rise in energy shares helped offset geopolitical concerns. Investors remained cautious as they begin the first-quarter earnings season.
The Dow Jones Industrial Average edged up 1.92 points to close at 20,658.02. Caterpillar, which rose 1.69% to $97.14 (£78.24) a share, was the biggest contributor to gains for the blue-chips gauge, CNBC reported.
The S&P 500 index rose 1.62 points to settle at 2,357.16. Energy stocks rose more than 0.75% to lead gainers on the S&P. According to CNBC, the energy sector rose on the back of gains in oil, which jumped 1.61% to settle at $53.08 (£42.75) per barrel after Libya's largest oilfield was closed.
Financials, however, was among the weakest sectors of the session. Bank of America and Wells Fargo & Co both dropped 0.6%.
The Nasdaq Composite jumped 3.11 points to end at 5,880.93.
"Stocks are waffling and are likely to remain wobbly until earnings as people refrain from taking positions," Karyn Cavanaugh, senior market strategist at Voya Financial told MarketWatch. "But once we get earnings, things will move ahead."
Companies on the S&P 500 index are set to begin releasing their quarterly results this week, MarketWatch reported. First-quarter earnings could jump as much as 12%, per projections by FactSet.
Peter Cardillo, chief market economist at First Standard Financial, told CNBC, that investors are also cautious as geopolitical tensions remain. "Of course, there are still a lot of geopolitical tensions out there, but the market could also be responding to the lack of fireworks" from the meeting between President Donald Trump and Chinese President Xi Jinping on Friday (7 April), he said.
Investors also have to contend with the US airstrike on Syria on Thursday (6 April) and rising tensions with North Korea. "The geopolitical developments add a level of uncertainty but could serve the markets well by keeping investor confidence from gaining too strong a foothold," Bruce Bittles, chief investment strategist at Baird, said in a brokers note.
Meanwhile, gold futures dropped and the key dollar index DXY slid lower, MarketWatch noted.