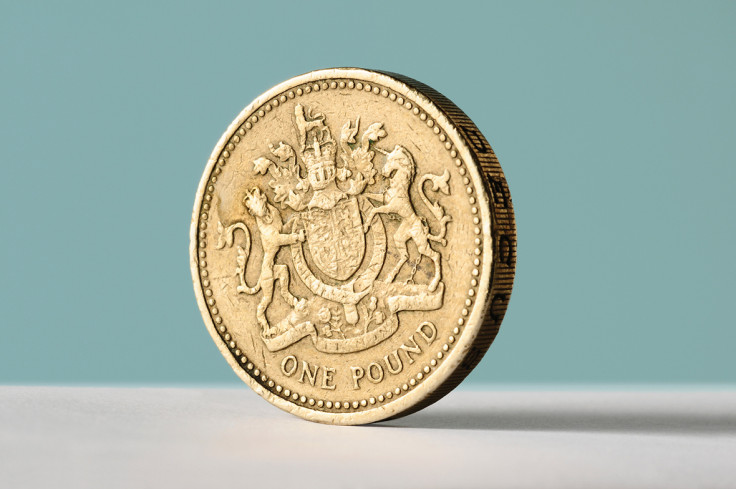 The pound endured a volatile session on Tuesday (11 April), after inflation rose in line with expectations in March, remaining above the Bank of England's 2% target for the second consecutive month.
Sterling oscillated between marginal losses and small gains and, by early afternoon, it was 0.22% higher against the dollar and flat against the euro, trading at $1.2442 and €1.1715 respectively.
"While the pound was clearly disappointed that the consumer price index (CPI) didn't grow any further in March, the fact that it avoided the dip forecast by analysts meant the currency's losses weren't too pronounced," said Spreadex financial analyst Connor Campbell.
According to data released by the Office for National Statistics inflation rose 2.3% year-on-year last month, the same as February's reading, which was the fastest on record since September 2013.
While inflation held steady in March, analysts warned price pressure will resume in earnest from this month.
"The CPI will be boosted over the next two months by further utility price rises," said Samuel Tombs, chief UK economist at Pantheon Macroeconomics.
"Accordingly, we continue to think that CPI inflation will climb to about 3.5% by the end of this year, thereby peaking earlier and higher than the Monetary Policy Committee (MPC) expects. Further upside inflation surprises might persuade more members on the MPC to vote to hike rates soon."
Elsewhere, the euro edged slightly higher against the dollar, despite a weaker-than-expected reading on the Eurozone industrial sector. Output in the industry grew 1.2% year-on-year in February, falling short of the 1.9% reading analysts forecast but above the upwardly revised 0.2% gain recorded in the previous month.
The common currency was 0.19% higher against its American counterpart, trading at $1.0616, but investors remained concerned over the outcome of the upcoming presidential elections in France, which are now less than two weeks away.
"The growing unease and anxiety ahead of the French presidential elections in a few weeks have exposed the Euro to downside risks," said FXTM research analyst Lukman Otunuga.
"With the growing threat of Eurosceptic parties destabilizing the Eurozone's unity weighing heavily on sentiment, the Euro may be in store for further punishment."
Meanwhile, on the other side of the Pond, the dollar slipped back against most of its main rivals. The greenback was 0.38% and 0.12% lower against the yen and the Australian dollar, trading at ¥110.52 and AUD$1.3308 respectively and fell 0.12% and 0.10% against the Swiss franc and the Canadian dollar to CHF1.0075 and CAD$1.3313.