European Shares Drift Higher Despite Impending Budget Stalement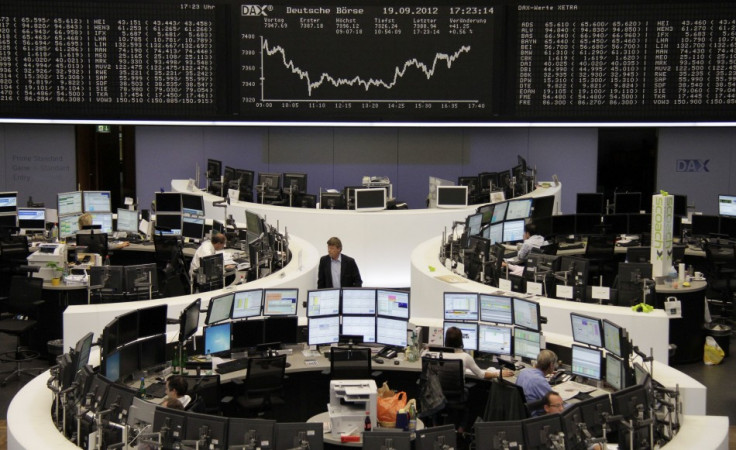 European shares pushed higher in thin holiday trading Thursday even as a deal to end the US budget deadlock before the 31 December deadline looks increasingly unlikely.
The FTSE Eurofirst 300 posted a modest gain of around 0.26 percent by mid-afternoon in London, taking the broadest measure of blue chip European shares to 1,140.66 and the highest level since May of 2011. Britain's benchmark FTSE 100 gained just shy of 0.4 percent to trade at 5,978.91 and within touching distance of a two-year peak.
Volumes were low across the board, however, in the only full day of trading in the traditional week of extended holidays in both Europe and the United States.
Currency markets, however, were relatively actively following news from Japan that suggested Prime Minister Shinzo Abe's special economic adviser, Koichi Hamada, will encourage the Bank of Japan to use some of its trillions on new yen stimulus to purchase a wider variety of assets outside of government bonds to help stoke inflation and re-ignite growth in the world's third largest economy.
The Yen fell to a 27-month low of 86 against the US dollar and against all 16 of its major currency pairs while the European single currency posted further gains against the Greenback to trade at $1.3280. The Yen also traded at 114 against the euro, the highest level since August of 2011.
US stocks open mixed on Wall Street following news that President Barak Obama will cut short his family holiday in Hawaii and return to Washington in a last minute effort to cut a deal with Republican lawmakers over spending cuts and tax increases that will prevent automatic triggering of the so-called "fiscal cliff" on 1 January. Treasury Secretary Tim Geithner warned Congressional leaders also that the US would breach its legally mandated "debt ceiling" of $16.4tn on the same day if action isn't taken.
The Dow Jones Industrial Average dipped by a third of a point to 13,114.89 in the opening minutes of trading while the broader S&P 500 rose 0.14 points to 1,419.65. The tech-heavy Nasdaq was little changed at 2,990.3
© Copyright IBTimes 2023. All rights reserved.