FX Fixing Scandal: Barclays and RBS 'Suspend Traders' Amid Regulatory Probes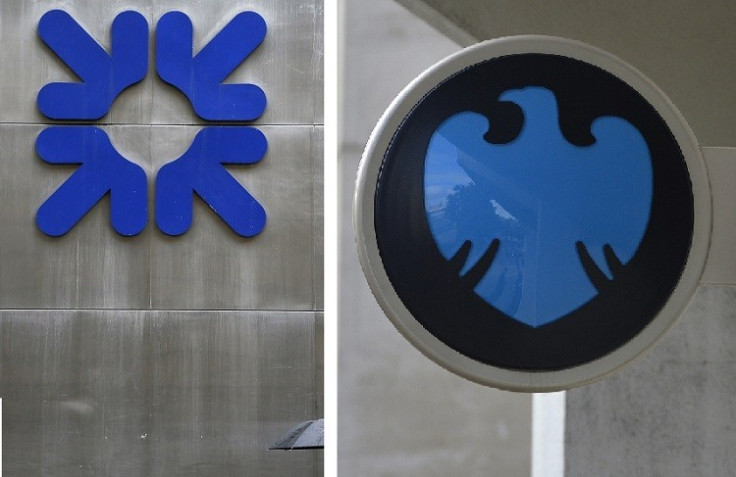 Six Barclays traders and two RBS traders have been suspended amid global regulators' investigations into potential attempts to manipulate the foreign currency markets, according to reports.
It follows news that Citigroup, Standard Chartered and JPMorgan traders had been put on leave, though not suspended or suspected of wrongdoing, in relation to the same probes.
Spokespeople for both Barclays and RBS declined to comment to IBTimes UK. The reports originate from the Financial Times, which also said that none of the traders were suspected of wrongdoing and not all were based in London.
Citigroup's head of European spot currency trading Rohan Ramchandani, Standard Chartered's assistant chief dealer in UK capital Matt Gardiner, and JPMorgan's chief dealer in London Richard Usher are all on leave, reported Bloomberg citing in-the-know anonymous sources.
It has previously been reported that JPMorgan's Usher would be at the centre of regulators' inquiries over his time at former employer RBS, which has already handed over a number of instant messages to the UK regulator, the Financial Conduct Authority (FCA).
Swiss, US, Hong Kong and UK financial regulators are investigating instant messaging communications used by traders to see if there is evidence of attempts to manipulate the foreign currency market worth $5tn (£3.1tn, €3.6bn) in daily business.
Barclays shares were down by more than 2% at around 15:00 GMT on the London Stock Exchange, while RBS shares had dropped by over 6% off the back of its third quarter report.
Global Probes
After media speculation, the FCA confirmed it is investigating the foreign currency market following alleged attempts to manipulate it by some of the world's largest financial institutions.
Each day, around $5tn changes hands in the world's currency market. It is the largest market in the financial system.
US, Swiss and Hong Kong regulators are reported to have launched their own investigations into allegations of currency market manipulation.
"We can confirm that we are conducting investigations alongside a number of other agencies both in the UK and abroad into a number of firms relating to trading on the foreign exchange (forex) market," said a spokesman for the FCA.
"As part of this we are gathering information from a wide range of sources including market participants. Our investigations are at an early stage and it will be some time before we conclude whether there has been any misconduct which will lead to enforcement action.
"We will not comment further on our investigations."
None of the global regulators have gone into detail over exactly who they are investigating and on what specific allegations.
© Copyright IBTimes 2023. All rights reserved.