Over the past seven years, levels of particulate matter in Beijing's air averaged nearly five times the recommended daily level set by the World Health Organisation, according to data from a monitoring station at the US embassy.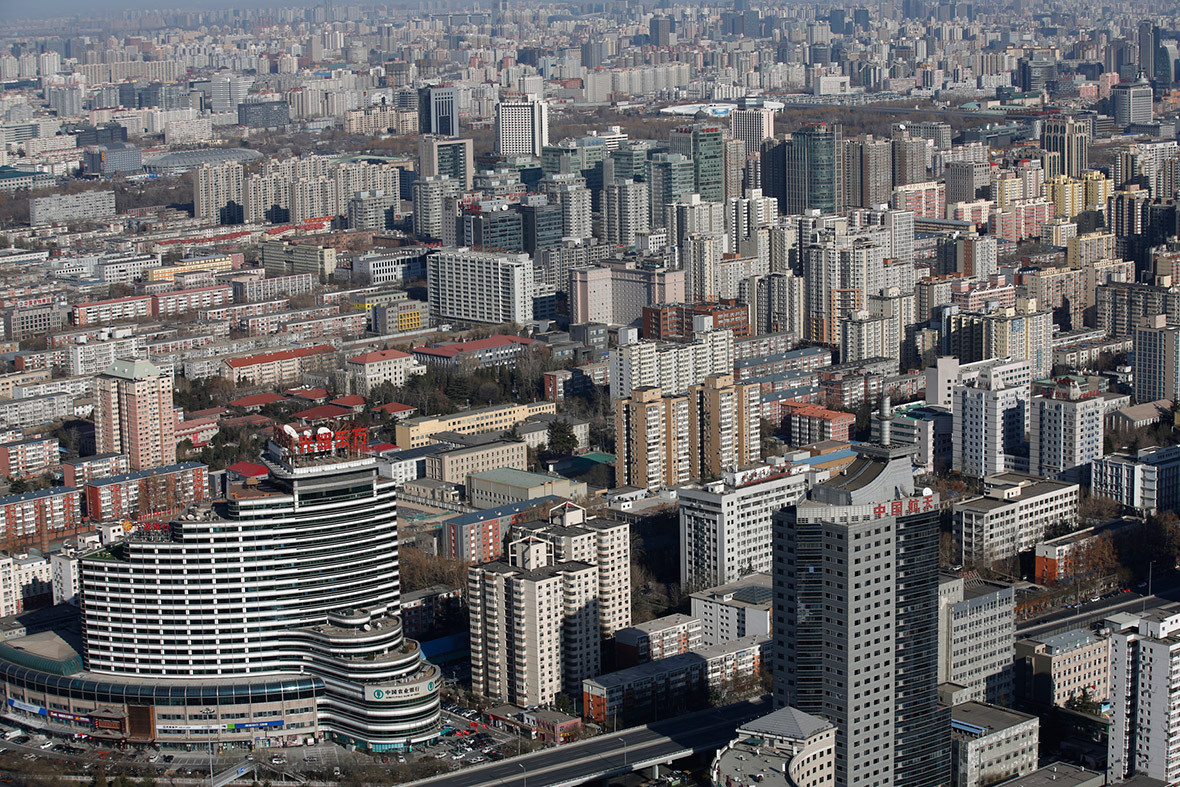 The medical implications of sustained exposure to particles smaller than 2.5 micrometers in diameter (PM2.5) are sobering. A study by Greenpeace and scientists at Peking University based on 2013 data attributed more than 257,000 premature deaths in 31 Chinese cities to PM2.5, making it a bigger killer than smoking.
Awareness of the dangers of Beijing's skies is on the rise, due to growing data on its air quality. Anyone can monitor pollution using apps providing hourly updates of PM2.5 levels, based on government or US embassy readings.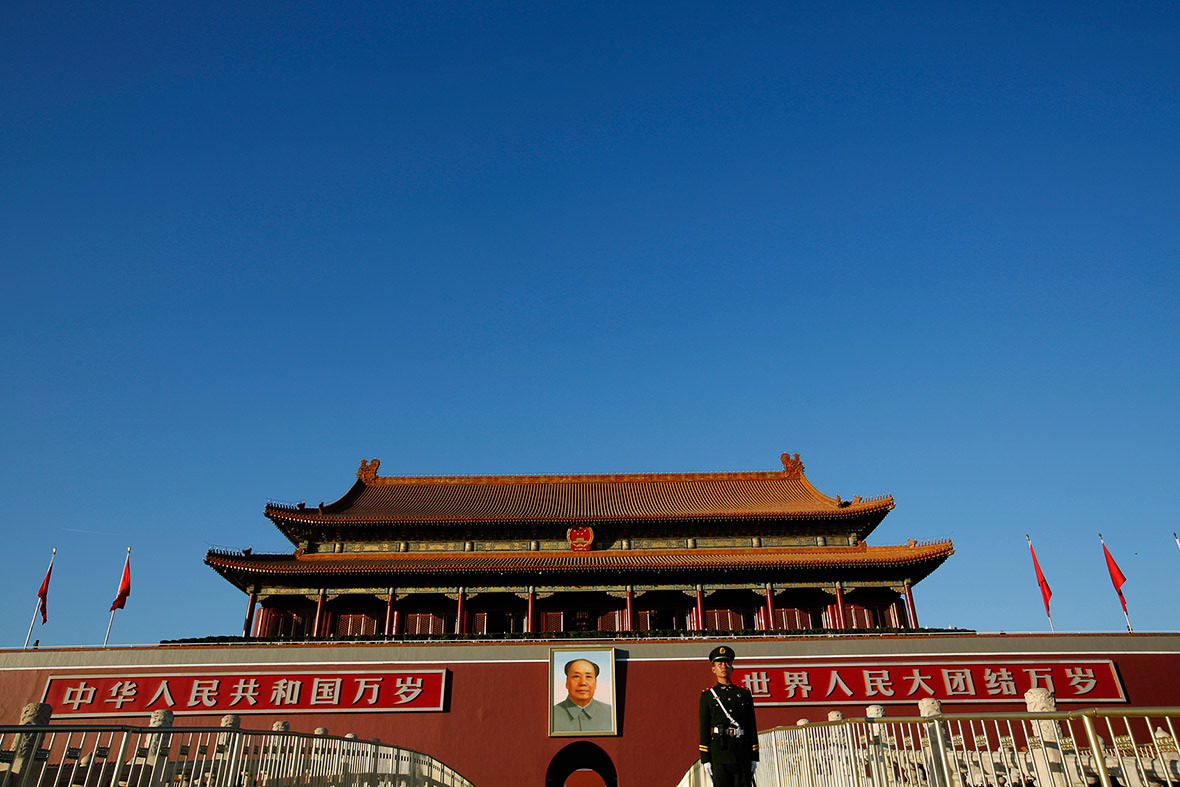 Although political protests are banned in China, artists and designers have found creative ways to respond to Beijing's dangerous levels of air pollution.
Fashion designer Chi Zhang said the Chinese capital's air pollution is one of his prime inspirations. Embellished gas masks and the phrase "Fxxk Air Pollution" are trademarks in his creations.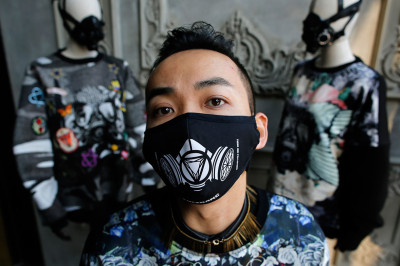 Artist Kong Ning has designed a wedding dress decorated with 999 face masks for her performance art work Marry The Blue Sky and she has created a series of paintings titled Smog Baby.
Wearing the 10m-long wedding dress decorated with face masks is a part of her performance art work that signifies her frustration with air pollution.
Rising public discontent over the state of the environment has proved a powerful catalyst for change amid signs the government is starting to take the environment seriously.
China will "declare war on pollution", Premier Li Keqiang told parliament in an opening address in 2014. Tougher environmental laws took effect on 1 January.
Citizens must push harder to ensure environmental measures triumph over business interests, experts say. "What we need is wide participation from society, and monitoring from the public to make sure the laws are implemented," said Ma Jun, founder of the Institute of Public and Environmental Affairs.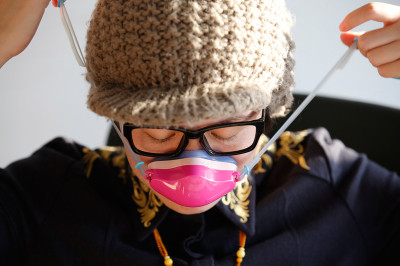 For years, Liu Ruiqiang put up with chronic smog in Beijing but he did not want to take any chances when his daughter was born.
The salesman now carries a handheld pollution sensor everywhere. On days when air pollution reaches hazardous levels, his toddler daughter is confined to their home, where a pair of constantly whirring air purifiers make it safer to breathe.
Liu estimates he has spent more than CN¥40,000 (£4,159, $6,375) in the past couple of years to counter the effects of pollution on little Yunshu.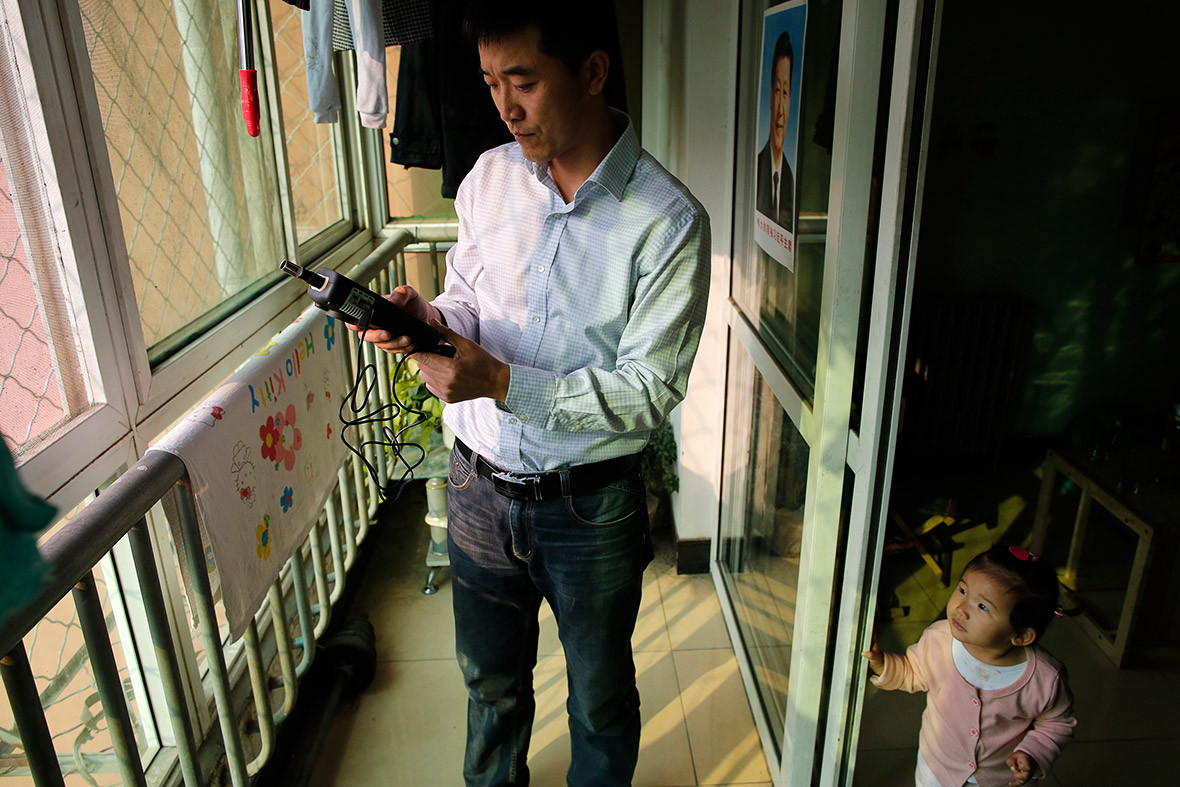 Like millions of Chinese, Liu and his family are paying the price for decades of red-hot economic growth that have lifted hundreds of millions out of poverty but have taken a toll on the environment due to rapid industrialisation.
Liu sees no silver lining in Beijing's toxic cloud. "It's very unlikely we'll see the pollution issue being solved in the next 10 years," he said. "It's not realistic."