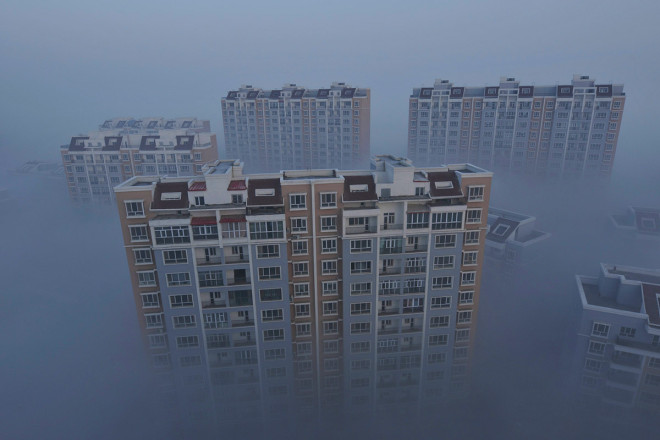 China is taking millions of high-polluting vehicles off the road before the end of 2014, as the country is working hard to tackle the rising levels of air pollution.
The official Xinhua news agency, citing the State Council, the country's cabinet, reported that China will eliminate six million vehicles that do not meet carbon emission standards.
About 20% of the vehicles to be eliminated are from the country's northern regions, including the municipalities of Beijing and Tianjin, as well as Hebei province, which have suffered from smog in recent years.
The State Council has published an action plan to reduce air pollution, under which up to five million vehicles in the nation's economically developed regions, such as the Yangtze River Delta, Pearl River Delta and the Beijing-Tianjin-Hebei regions will be scrapped in 2015.
"Strengthening control on vehicle emissions will be a major agenda item for the country's energy savings, emissions reductions, and low-carbon development during the next two years," the action plan says.
Emissions from vehicles are responsible for 31.1% of air pollution in Beijing, according to a report from environmental authorities.
Experts are also asking for using fuels with better quality to reduce air pollution and smog.
While China's economic growth averaged about 10% in the past three decades, the world's second largest economy has witnessed rising levels of air pollution in its cities.
In January, Beijing recorded an air pollution reading of over 20 times the limit considered healthy by the World Health Organisation (WHO). That day was the worst day for pollution since January 2013's "airpocalypse".
The rise in air pollution is primarily due to an increase in the number of manufacturing companies and ever-rising vehicle sales in the country in line with improving living standards.
China's Premier Li Keqiang previously said tackling pollution is among the government's top priorities in 2014.
He noted that idle factories will be shut down and efforts for a new environmental protection tax will be accelerated to create a greener economy.