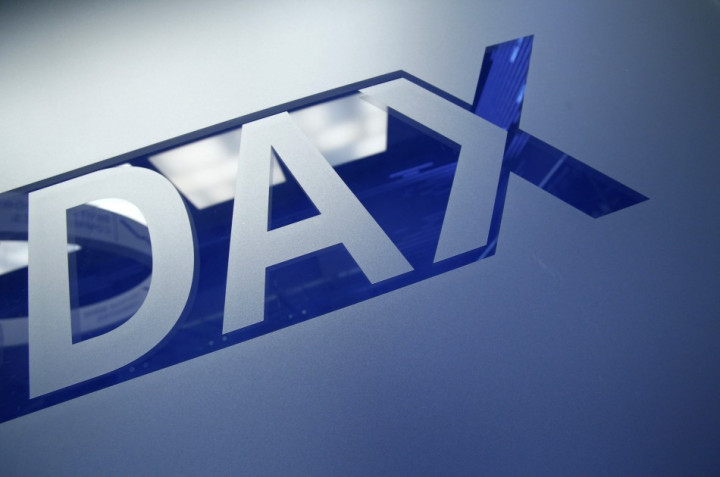 European markets opened lower on Friday as investors wait to hear the outcome of the G20 finance leaders meeting in Moscow.
The Stoxx Europe 600 index opened 0.2% lower to 299.07 while Britain's FTSE 100 opened 0.3% lower in early deals.
Germany's DAX and France's CAC 40 opened 0.4% lower, Spain's IBEX 35 was down 0.27% and Italy's FTSE MIB was down 0.24%.
G20 finance ministers and centrals bank governors are expected to talk about market volatility in emerging markets, unemployment and the slow pace of economic recovery.
Finance leaders are also expected to discuss the repercussions of the US Federal Reserve's plans to prune its asset buys. The Fed still expects to start paring back on its $85bn a month bond-buying programme later this year but refuses to reveal when the planned reduction will take place.
Canada is tipped to back US plans to taper its quantitative easing programme by 2014 when it meets G20 leaders in Moscow this weekend.
The G20 will also want to hear from China this weekend about its plans to deal with the imbalances in its economy. Growth in the world's second largest economy is predicted to drop to a 23-year low in 2013.
Ahead of the G20 meet, US Treasury Secretary Jack Lew asked Europe to focus on boosting growth, just as President Obama has done since the 2008 financial crisis.
"The US is again a source of strength in the world economy, only five years after it was the centre of a global crisis. This has not happened by accident," Lew said in an op-ed published in the Financial Times on Thursday.
In company news, British mobile communications firm Vodafone will put out a trading statement during the day. Swedish Appliance maker Electrolux, security firm Assa Abloy, car maker Saab and truck manufacturer Scania will all report earnings.
In Asia and the US
In Asia, the Japanese Nikkei finished 1.48% lower on Friday. Australia's S&P/ASX index closed 0.46% lower while South Korea's Kospi ended 0.22% lower.
Earlier in Asia, markets were mixed on Friday, after a wave of selling pushed Japanese stocks to erase early gains, ahead of an election for parliament's upper house in Japan this weekend.
In Japan, a victory on Sunday will give Prime Minister Shinzo Abe control of the upper house of Parliament. His Liberal Democratic Party (LDP) already has a majority in the lower house.
A big victory for Abe would allow him to prioritise nationalist policies at the expense of painful structural reform, though the markets are hopeful such an outcome will not materialise, Reuters reported.
In the US, Wall Street indices ended higher with the Dow and S&P 500 logging record highs. Indices were buoyed by upbeat economic data and after US Federal Reserve chief Ben Bernanke said that "overall policy, including (the Fed's) rate policy, (was) going to remain highly accommodative," even as the central bank begins reducing its monthly asset buys.
Government data showed that weekly jobless claims in the US dropped to their lowest level in four months. Elsewhere, business activity in the mid-Atlantic region jumped to its highest level since March 2011, according to a survey by the Philadelphia Federal Reserve.
The Dow finished 78.02 points higher at 15,548.54. The S&P 500 ended 8.46 points higher at 1,689.37, while the Nasdaq closed 1.28 points higher at 3,611.28.
Earlier, the city of Detroit, the birthplace of the American auto industry, filed the largest municipal bankruptcy in US history. The stage is now set for a costly court battle with creditors as it opens a new chapter in the long struggle to revive the city's fortunes, Reuters reported.