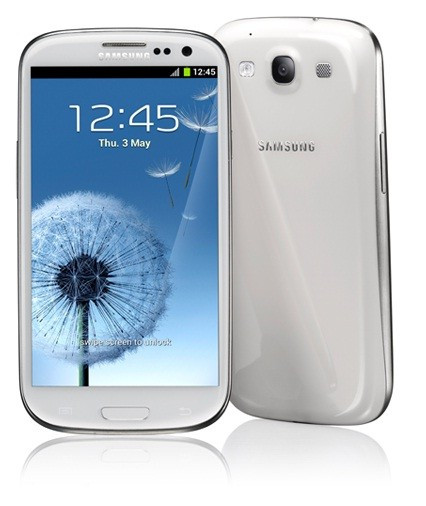 The market release of the Galaxy S3 is now only days away and if you have already pre-ordered the flagship Android phone, then you will be pleased to note the device has already been rooted, thanks to XDA.
Following the trend with the earlier Galaxy series smartphones, Samsung has once again shipped the new smartphone with an unlocked bootloader. While most smartphone makers are rigid about company policies andf about tying up their devices to OEM apps and software, the Korean smartphone giant has chosen the open source path.
According to Redmond Pie, the company seems least bothered with what users do with their devices once it's been paid for - fair and square.
It is very unlikely that any of us would get a chance to interact with this smartphone before 29 May. Nevertheless, it's definitely worth noting the keys steps of rooting in preparation towards fine-tuning your luxury smartphone (installing third-party tweaks). It is advisable that you back up your data before initiating the rooting procedure. The rooting procedure involves risk of data damage and corrupted software. This tutorial is meant for reference purposes only and the users are advised to proceed at their own risk.
Step 1: Download the insecure kernel (based on the XX NEE ALE8 firmware) from Chainfire.
Step 2: Download ODIN 1.85. It will be used to flash the insecure kernel.
Step 3: After you complete downloading them, extract the zipped files using one of your favourite archiving tools such as WinRar. But, if you already tried rooting before, then the tool should already be installed.
Step 4: On completing the kernel extraction, you'll get a .tar file.
Step 5: Put your device into Download Mode by pressing and holding the Volume Down + Power / Lock buttons simultaneously. Then press Volume Up when prompted.
Step 6: Start ODIN, connect your device to your PC via USB. Within ODIN, click on PDA and select the .tar file you extracted from the insecure kernel.
Step 7: Click Start and the flashing process will begin.
Step 8: At this point you need to upgrade the device firmware from insecure to full root. To enable this, boot your Galaxy S III, and enable USB Debugging by going to Settings > Applications > Development.
Step 9: Your insecure root supports adb root commands, but won't allow apps to get superuser access. Thus, you must install SuperSU.
Step 10: Download the sgs3-root-install.zip file [XDA Developers link], which contains SuperSU v0.89, and extract it.
Step 11: When adb is running, double-click the install.bat. It should prompt a reboot and after the reboot your Samsung Galaxy S III will be fully rooted!
That completes the rooting process for Galaxy S3 and gives you the license to install custom jailbreak tweaks and apps.
[Source: Redmond Pie]