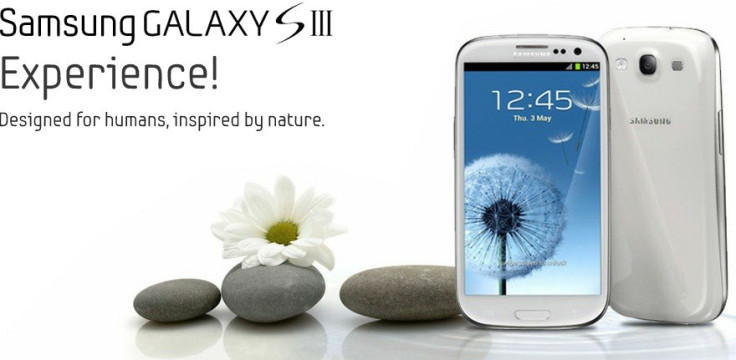 The Samsung Galaxy S3 is undoubtedly the hottest-selling smartphone in the market at the moment; the fact it registered nine million pre-orders from across the world is proof enough of that statement. The two key factors responsible for its record-breaking success - the hype created before its launch and, to back up that hype, a range of revolutionary features - like S Beam, S Voice, Pop-up Play, Smart Stay, All Share, Direct Call and Burst Shot - that make the smartphone the undisputed king of Android devices, for the moment.
The Koreans have been busy promoting their flagship device since its launch on 3 May and the latest in that line of promotions is a television commercial that suggests the life of an average human being could be miraculously changed if only he/she had access to the sophisticated technology synonymous with the Galaxy S3.
According to reports the three-and-a-half minute long commercial begins with the design aesthetics of the smartphone before moving on to the PenTile AMOLED display. However, and this is surprising, the commercial makes no mention of the ultra-fast quad-core processor at the heart of the phone; Samsung's rivals HTC make sure they do. In any case, the rest of the video takes the viewer through various software functions and features.
According to a report on Galaxy News Blog, the Galaxy S3 has already been sold in more than 28 countries over the last few days and is all set to go truly global, by launching in 145 countries, by the end of June.
Apple Inc., it seems, has lost a trick or two somewhere and Samsung seems poised to break the barrier of 50 million in sales for the Galaxy S3, if it becomes successful at its worldwide sales campaign.
Watch the TV Commercial Video Depicting Galaxy S3's Innovative Features: