The Gambia has always been a popular tourist destination for Britons. Every year, holidaymakers flock to the golden beaches of what's known as the 'smiling coastline of Africa'.
But this year may see a sudden drop in numbers. The Foreign Office has warned against "all but essential travel" after President Jammeh called a state of emergency two days before he was expected to stand down.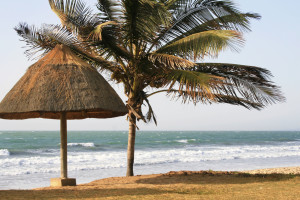 Following Jammeh's surprise defeat in the December election to Adama Barrow, Gambia's authoritarian president of 22 years refused to accept the result and said he intended to contest the outcome.
The Foreign Office has issued a statement urging all tourists to leave the country: "If you're currently in The Gambia you should leave by commercial means if you have no essential need to remain. The potential for military intervention and civil disturbance is high and could result in Banjul International Airport being closed at short notice."
A spokesperson for the Association of British Travel Agents (ABTA) said: "There are around 2,000 people on holiday in The Gambia with our members. Package holidaymakers in The Gambia are advised to contact their tour operator to confirm arrangements for returning home."
She added: "Independent travellers should be aware that travelling to The Gambia at this time will invalidate their UK travel insurance policies. Insurance policies will still provide cover for travellers already in the country at the time of a Foreign Office advice change."
Thomas Cook operates eight flights a week to the country and has 985 package customers on holiday there. The travel agent has suspended flights to The Gambia until 20 January.
A spokesperson for Thomas Cook said: "We will operate a programme of additional flights into Banjul airport over the next 48 hours to bring the 985 UK customers we currently have on holiday in Gambia home, including four additional flights on Wednesday 18 January."
An overview of the political developments in The Gambia since the presidential election: