Video Gaming Evolution: Big Business and Even Bigger Growth Potential
The video games industry is fast becoming recognised as a recession-proof business sector that can create jobs and generate investment as playing demographic broadens and the game options and technology improve.
The UK government acknowledged the importance of the lucrative business lines that the video games industry can create for the British economy, when it unveiled corporate tax breaks to the sector in its spring budget.
Chancellor George Osborne revealed that from April 2013, there will be tax relief for the video games, animation and high-end television industries as he wanted to make the UK the technology centre of Europe.
While month to month video games sales naturally fluctuate, the Electronic Retailers Association (ERA) revealed that video games recorded the largest-ever number of sales in the UK and surpassed DVDs and other video formats for the first time last year.
Video games sales reached £1.93bn compared with DVDs and other video formats, which created just £1.80bn in revenues and music which just clocked £1.07bn.
That's not to say the industry has its critics.
The government announced this week that it will drop the ratings system run by the BBFC (British Board of Film Classification) and enforce the Pegi (Pan-European Game Information) system in a bid to crack down on children playing games that are rife with sex, violence and drugs.
Organisers say it will help families "make informed decisions" as video games packaging will now feature diagrams warning if the title includes bad language, drugs, discrimination, fear, gambling, sex, violence or online gameplay with other people.
Retailers will suffer heavy punishment if they are round to sell games to children below the 12, 16 or 18 years to age limits and could face prosecution.
The announcement follows years of calls for overhauling the current ratings system. Under the UK's previous government's Digital Britain Report in June 2009, officials highlighted how that Pegi's system often led to stricter age ratings than the BBFC might have given.
While some have said this could impact on video game sales, the fact that the game industry is evolving into a more internet based revenue lines for sale, will mean that the ratings crackdown will have little effect on company profits.
While many industry spectators have remarked UK's only specialist video games retailer Game and Gamestation entered administration in March this year, only to be narrowly saved by OpCapita a month later, the situation is a better reflection of how the games industry has moved onto more lucrative business lines by selling through the internet or digital platforms.
It is not a reflection on the industry as a whole, as many physical shops across many industries are suffering in the wake of internet shopping.
Furthermore, a survey by UK-based game website playr2.com said two-thirds of parents don't bother checking video games ratings that their children play.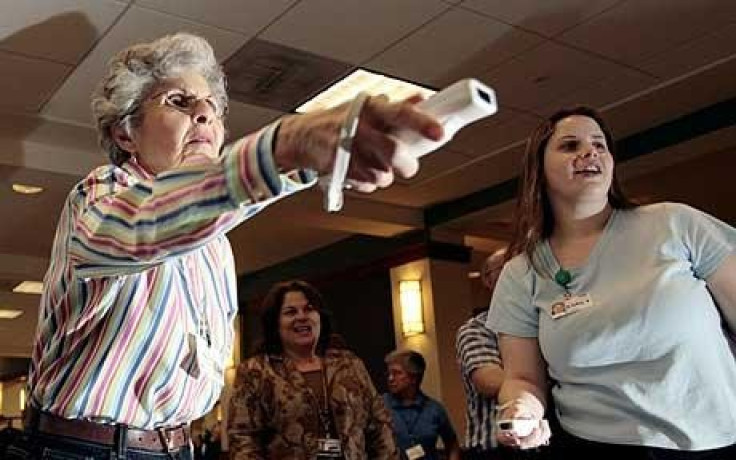 Growing Demographic
The evolution of the type and number of video game players have dramatically changed since the inception of the industry.
In the UK, the IAB Games Steering Group revealed late last year in a study that 25 to 45 year olds are identified as having the most number of players at 44 percent compared with 45 to 65 year olds at 33 percent and 16 to 24 year olds and 23 percent.
In the study, titled Gaming Britain, the video game playing audience has now 32.9m people, after surveying a nationally representative sample of 4,000 people aged 8 - 65 years old.
Other revelations show that female gamers have also risen to account for 49 percent of the demographic.
Seven out of ten 16 - 65 year old game players regularly use a gaming device at least 3 times a week and games consoles are more likely to be played for longer periods (30 minutes - over 3 hours), while mobile and tablets are played more frequently but for shorter periods (less than 30 minutes).
In the US, the Entertainment Software Rating Board (ESRB) unveiled a similar trend.
The average age of a gamer is 34 years old and the average number of years adult gamers have been playing computer / video games is 12 years.
Some 67 percent of US households play video games and astonishingly, 50 year olds account for 26 percent of gamers for 2010.
Meanwhile, female gamers now claim a larger stake in game playing with some 40 percent.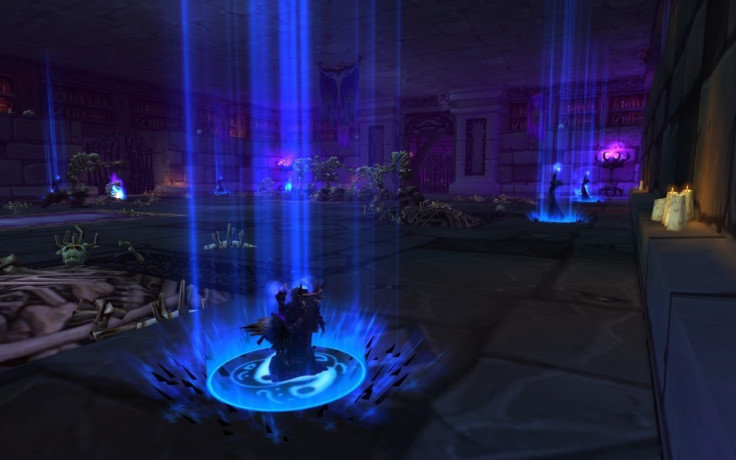 Evolution of Online Gaming
While many industries have faced a struggle to stay afloat, following the downturn in the global economy that's left customers with less purchase power, video gaming has managed to still pull in the sales, profit and growth.
According to market research firm DFC Intelligence, video game sales are expected to grow from $66bn worldwide in 2010 to $81bn by 2016.
Although spectators have focused on news that US sales of video-game hardware, software and accessories tumbled 29 percent in June to $699.8 million from a year earlier, according to researcher NPD Group, the numbers actually highlight the shift towards digital downloads.
Such forecasts emphasise the shift from sales of games in physical stores to a wide variety of digital distribution methods, such as Steam, which has helped widen the access and demographic for video gamers.
Steam is a game platform that allows a gamer to download and programme onto their computer for free and then pay for digital copies of various computer games at markedly lower prices, compared with physical store prices which of course incur higher overhead costs. Each day, Steam boasts around 5m users that log in to use their downloaded games.
Elsewhere, massively multiplayer online role-playing games (MMORPG) allow users to connect to millions or billions of players worldwide in a computer game that has no "end game." This means the player subscribes to a game, pays a subscription fee and pays for upgrades or expansion packs to play it. MMORPGs mean the player inhabits a role in a life that part of a un-game universe.
The industry sector is lucrative for many companies.
For the three months ending in March, Activision Blizzard announced better-than-expected financial results, helped by its MMPORG, World of Warcraft which remains the largest subscription-based MMORPG in the world with 10.2 million subscribers.
The group only recently revealed it launched another WoW expansion pack, World of Warcraft: Mists of Pandaria beta test and has no plans in slowing down the franchise.
Popularity in MMPORGs is somewhat best demonstrated by the launch of Star Wars: The Old Republic last year that became the world's 'Fastest-Growing MMO Ever' after gaining 1m subscribers within the first three days of its launch.
According to an international games market data group Newzoo in 2012, total US MMO games consumer spend will grow by 3 percent compared to 2011 from $2.5bn to $2.6bn.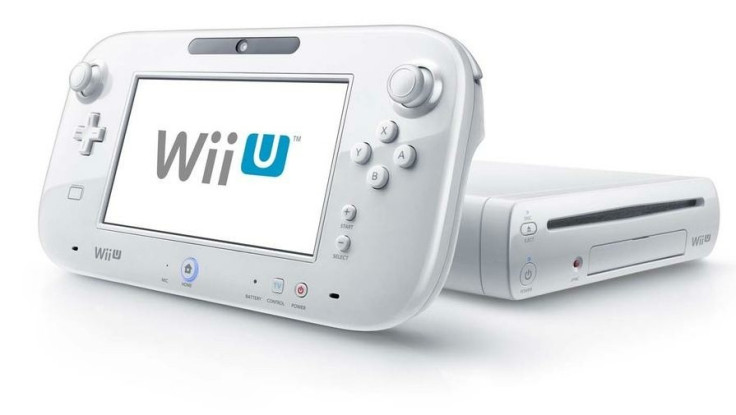 Technological Innovation
The days of limited gameplay through Pong and Frogger have been over for some time and now video game playing has not just evolved digitally and online but also through highly sophisticated consoles.
The Nintendo Wii has apparently largely pulled in previously unforeseen players and audiences, as its family orientated games and gimmicks have changed the demographic over the last few years.
According to latest figures from the ESRB, the main gaming console that female players use is the Nintendo Wii with 80 percent, while Xbox360 ranks second at 11 percent and only 9 percent for the Playstation 3.
Nintendo has widely remoulded itself into a more family friendly group of video game developers, with brands such as Mario and Pokemon commanding ratings that are fit for a child to play.
Nintendo reported that in the three months ending in March, the "Wii" system's worldwide sales of hardware and software clocking over 9m units, helped push sales to 84.8bn Yen (£690m) of which overseas sales were 51.7bn Yen or 61 percent of the total sales.
Nintendo, which are arguably the pioneer of bringing gaming back to families and the mainstream, such as through movement activated hardware and software and touch screens for gaming, through its 3D version of this portable console surpassed more than 5m units in US sales since it was launched in March last year.
The fact that it has sold more than its older Nintendo DS portable shows how important it is to constantly innovate and create new lines of games and hardware through technology and government around the world are realising this.
For example, the video games industry has been largely gathering ground with the current and previous UK government for incentives and tax breaks in order to promote job creation and expansion of the industry.
Richard Wilson, chief executive of video games industry trade body Tiga predicted that tax relief for the video games sector, as detailed in the UK's March 2012 budget should generate and safeguard 4,661 direct and indirect jobs, offer £188m in investment expenditure by studios, increase the games development sector's contribution to UK GDP by £283m and generate £172m for the Treasury.
Activision Blizzard's CEO, Bobby Kotick, also added after the budget announcement that "it should put the UK in a stronger position to compete with other countries offering incentives for video games production. The UK is an important centre for development talent, employing 9,000 people in the video games sector, and anything that promotes further investment should be welcomed."
© Copyright IBTimes 2023. All rights reserved.