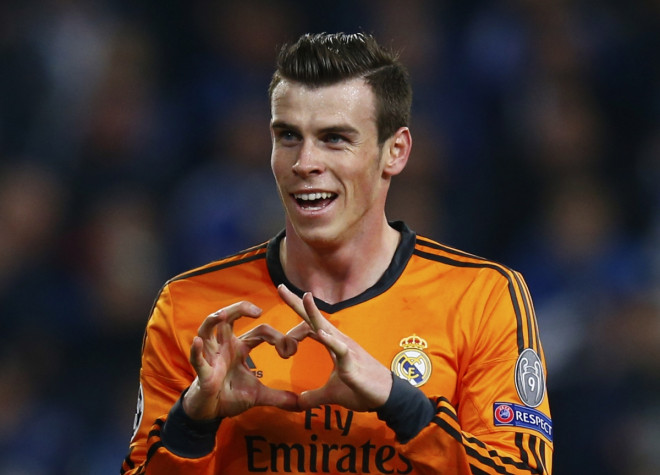 Last night was Gareth Bale's night. The Spanish press fawned over the Welshman after he played a key role in Real Madrid's crushing 6-1 away victory over Schalke in the Champions League last 16 tie.
Former Totthenam star Bale helped Real Madrid to virtually secure their place in the quarter-finals, scoring two and made two more. Karim Benzema and Cristiano Ronaldo also scored twice, as an insatiable Madrid left Schalke requiring a miracle at the Bernabeu in three weeks time.
The £91m signing delivered an exhibition so good that Real Madrid boss Carlo Ancelotti described it as his "best game of the season".
After his 30-yard missile against Elche, Bale produced an unbelievable goal in the 21st minute to double the lead, adding to his burgeoning reputation as a Real Madrid player. The Welshman received a pass from Benzema following a good recovery from the Frenchman. He evaded first Felipe Santana and then Sead Kolasinac with a great dribble, before scoring with a precise shot with his left foot just inside the post.
But his work had not finished yet. Bale wanted more and in the 68th minute, round his excellent game scoring Madrid's fifth goal. It was his 14th goal this season in all competitions and he has already grabbed 13 assists.
Spanish sports daily Marca roared that Bale, in tandem with Ronaldo and Benzema [known in Spain's press as 'the BBC'], "destroyed Schalke, exhibiting the full extent of the goalscoring power they have in their boots." The paper continued that Bale is "in great shape. He carried on from his goal against Elche with a double... the first was a work of art, with magical skill."
Marca's Madrid rival, AS, was even more glowing, football expert Guillem Balague writing that Bale, after a difficult start to his life in Madrid, "has many things that will allow him to triumph. He is adjusting with modest to what Benzema and Cristiano are proposing... [and last night] participated in four of the six goals, showing ability on both sides, as well as power and strength of shot, including vision in the third goal.
"He was, this time at least, much in synch with the dynamic of the team. Now he must continue in this vein of form in the big games."
Esteemed Spanish newspaper El Mundo was slightly more reserved but still fulsome in its praise, saying it was a "significant match for Bale, who didn't play sporadically, but intervened in much more situacions by association. Another big step towards a perfect Real Madrid."
Real's next match is against Atletico. If Bale shines again, he can expect to be feted as an authentic galactico to rival his BBC colleagues.