Former Tottenham forward Garth Crooks feels Arsenal playmaker Mesut Ozil would be more appreciated on the other side of north London as the World Cup winner fits Mauricio Pochettino's footballing philosophy perfectly.
After a rather poor second half to the season, Ozil has played himself back into form in recent weeks and scored in the Gunners' 4-1 win over Stoke City at the Bet365 Stadium on Saturday evening (13 May).
The Germany international's seemingly laconic style has infuriated Arsenal fans this season, and Crooks, who played for Tottenham between 1980 and 1985, thinks Ozil would be better off plying his trade under Pochettino.
"A lot has been said about Mesut Ozil," Crooks wrote for the BBC. "Love him or hate him – and I love him – there is no denying he is a wonderful footballer. Is he in the right team? Probably not.
"A player with his talent would be more appreciated at a club like Tottenham. Now at this moment I may have Arsenal fans foaming at the mouth at the very thought of Ozil defecting to White Hart Lane but frankly it is a better fit.
"When Sol Campbell decided to move to Arsenal from Tottenham it was because the player was desperate to win trophies. A perfectly acceptable position for a professional footballer to take and a fact that Spurs fans have never been able to come to terms with.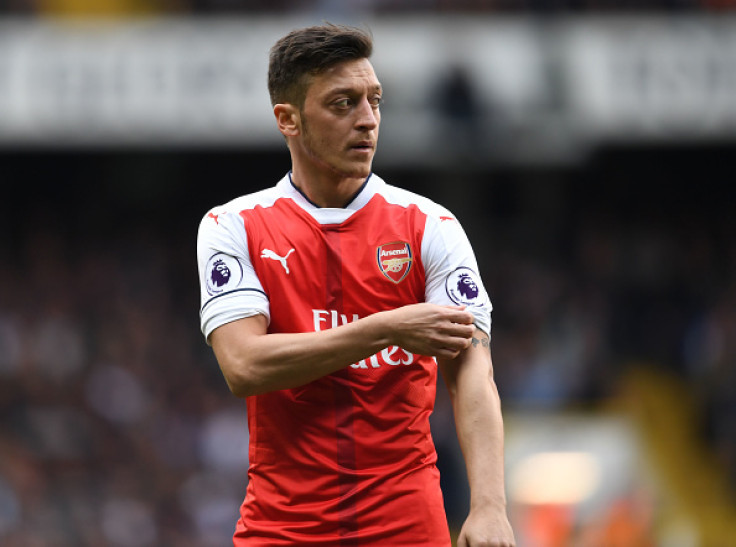 "However, Ozil's style of football is perfect for Spurs and he has already won things with Arsenal. His overall performance against Stoke City, which is always a hard nut to crack, was superb while his goal was sublime.
"Only at Tottenham will the fans accommodate players like Ozil. You see, at Tottenham it is all about the football while at Arsenal it is all about the winning."
Despite the remarkable progress made by Tottenham in recent campaigns, Ozil is unlikely to cross the divide, but his future is still rather uncertain. The 28-year-old has just one year remaining on his current deal at Arsenal, who are hoping to keep their increasingly faint Champions League hopes alive with a win over Sunderland on Tuesday (16 May).