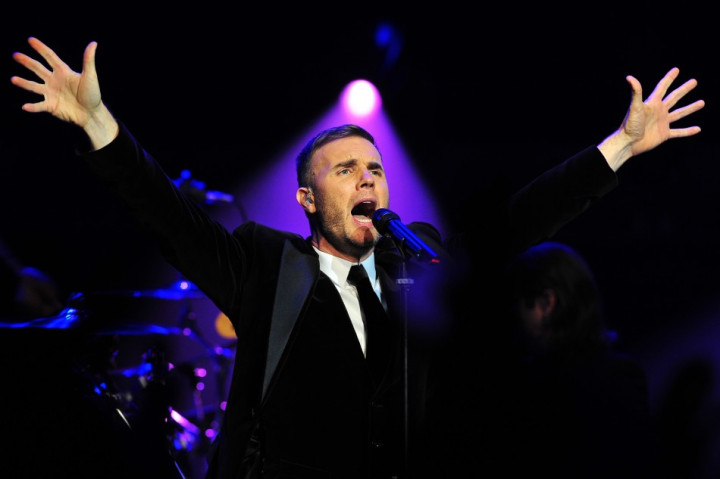 Take That's Gary Barlow is leaving ITV talent show the X Factor, fuelling rumours that Simon Cowell will return to the show he created.
40-year-old Gary Barlow has told X Factor bosses he will be too busy to do the series again next year as he will be working on a new Take That album and tour.
Barlow signed a £1.5 million deal to continue as X Factor head judge after Take That's new album was delayed.
However, the Take That lead singer has started working on the record with his other band members. They are said to be going into recording studios in February and releasing the tracks next year. Managers have already made plans for a major European tour in 2014 and 2015.
"Gary's a decent bloke and figured it was best to lay his cards on the table as early as possible. He wants to get back to what he does best, recording a new Take That album and touring with his bandmates," a close source told the Sun.
"It looks like there's no room for X Factor so this is likely to be his last year. The producers always feared his day job would get in the way, and they're delighted they've had him for three years."
In a bid to keep Barlow, X Factor bosses may move auditions to allow him to meet his gig commitments.
Meanwhile, Simon Cowell has ruled himself out of the UK series as he is involved with the US version. But the American show is in trouble, with viewing figures falling to under 10 million. If the States show is axed, this could free up Cowell to return to the British version.
The UK show has lost three million viewers since Cowell's departure as a judge. "ITV desperately want him back on the X Factor. They hate the fact that their biggest show is missing its biggest draw," said a show insider.
Barlow is due to join Sharon Osbourne, Louis Walsh and Nicole Sherzinger for X Factor's latest round of auditions.
But there might still be hope for Barlow to remain in the show as his spokesman said: "He hasn't made any decisions on next year."
There have been claims that the Take That singer's earthy put-downs aren't exactly spontaneous. It's claimed that Barlow, 40, has the help of Ben Winston - a colleague of comedian James Corden - who helped write the 'Smithy' Comic Relief sketches.
One of Barlow's 'wittier' remarks were to contestant George Gerasimou: "Things mature nicely like a red wine or a cheese. You've matured like a bad curry."