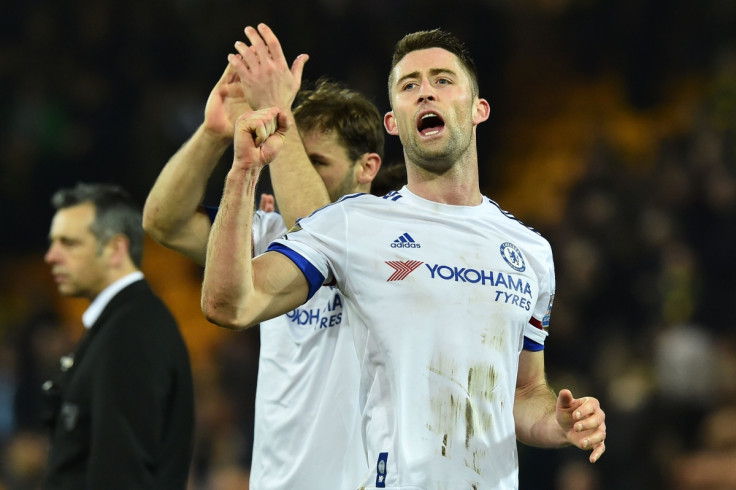 Gary Cahill thinks his Chelsea side's under-performance this season has helped provide youngsters with opportunities in the first team. The club suffered a disastrous start to their league campaign, leading to the sacking of Jose Mourinho, but Cahill claims there has been an upside to their poor early season form.
Cahill, 30, cited Ruben Loftus-Cheek, Kenedy and Bertrand Traore as three players in particular who have been handed playing time with the first team. Kenedy and Traore both started the Premier League victory over Norwich City on Tuesday (1 March), and Cahill is full of praise for the youngsters.
"Traore has come on and done well and Ruben has a new contract. which I think is a great move, I've spoke highly of Ruben since I first started training with him. He can be a big player and the club has seen that. Great news, young English players," the Chelsea defender said, according to The Telegraph.
"You've seen the three lads I've just mentioned there are heavily involved in the first-team squad now. It's pleasing. They're there on merit. They're good enough to be involved and to play."
Cahill also suggested that as Chelsea are not in the race for the Premier League title, they can play without too much pressure on their shoulders. "It is a good chance because since I've been here there's been so many massive, high-pressure games," he said of Chelsea's young stars.
"I'm not saying that you can't throw youngsters in, because you can and if they're good enough they will get time to play. But it is difficult to bring them into big games. When I came up at Bolton it's not as risky for the manager to put you in. It is difficult because these kids are at a club that has fantastic players and a lot of talent.
"But they're proving against Norwich and at Southampton [last weekend] – Traore has scored a few good goals for us... there are young boys here with bright futures."
Chelsea moved into the top half of the Premier League table with victory over Norwich, while they are also still in the Champions League, having drawn 1-1 with Paris Saint-Germain in the first leg of their round-of-16 clash.