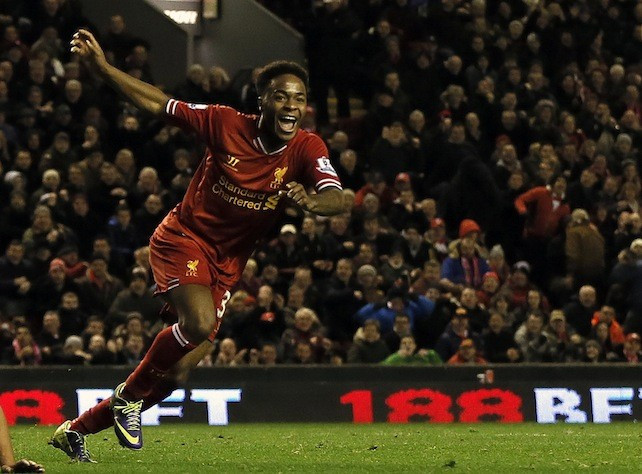 Gary Gillespie believes Jon Flanagan and Raheem Sterling have been surprise performers for Liverpool in the Premier League this season.
Flanagan struggled to etch his place in the first team and did not feature in the league in the last campaign, nor did he appear in the league until October last year. However, the 21-year-old got his much-needed break in November following Glen Johnson's illness, coupled with Jose Enrique's injury.
Gillespie, a former Reds' defender, also cites the impact Sterling made when he broke into the first team fray last campaign. The youngster's performance dipped towards the second half of last season but the 19-year-old managed to improve significantly since the beginning of this campaign.
"Two of the biggest surprises of the season have been two of the young lads. Jon Flanagan has come into the side and shown such composure. And he came in from nowhere. He wasn't playing regularly in the under-21s even but he was thrown into the side and the way he has been playing is fantastic," Gillespie told the Liverpool Echo.
"When Raheem first came into the first-team, everyone was praising him. There was then a period where his performances fell off a little and Brendan Rodgers took him out of the team. But he has come back this season and looks stronger and more confident. He goes past people and he has been man-of-the-match on a couple of occasions this season."
Flanagan has managed to make 17 league starts in total, featuring majorly at left-back following the Spaniard's season-ending injury lay-off. Sterling has made 27 league appearances this season, scoring six times and contributing three assists in the process.
Gillespie also heaped praise on midfielder Jordan Henderson who cemented his place in the starting XI with relentless performances. The midfielder endured a tough start to life at Anfield, but is now one of the best players on field for Liverpool.
The 23-year-old has started in all the 32 league matches for Brendan Rodgers' side this campaign, scoring four goals and grabbing seven assists so far.
"Jordan Henderson has been outstanding. His start to life at Liverpool was difficult and if Brendan puts his hand on his heart he will say that if the opportunity for another club to take him had arisen then he would have accepted. But Jordan wanted to stay and he is a real professional who looks after himself and a player who has a great ethic," Gillespie concluded.