Gary Oldman 'Deeply Remorseful' for Anti-Semitic Playboy Interview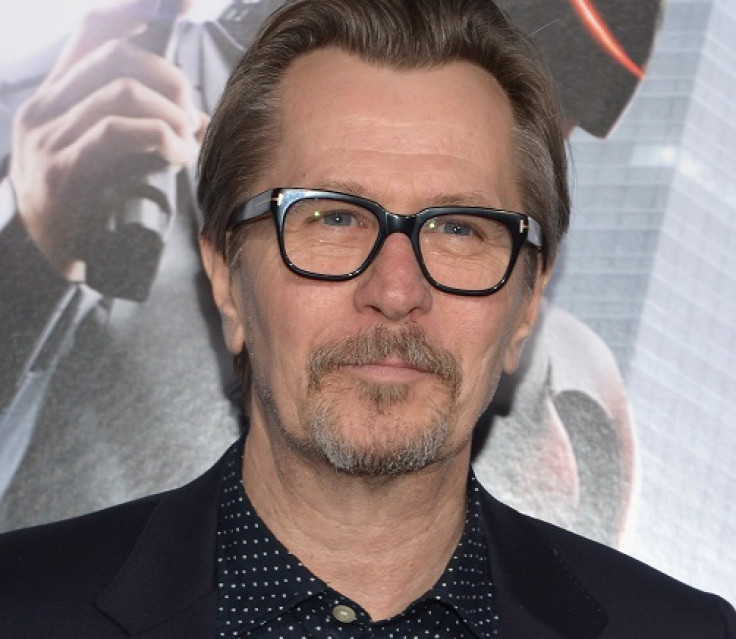 Gary Oldman has apologised for his comments in Playboy magazine where he defended Mel Gibson's anti-Semitic rant and described Hollywood as a "town run by Jews".
The actor was criticised for suggesting people should "get over" Gibson's infamous 2006 comments in which he said Jews were responsible for "all the wars in the world" as other people had made similar comments privately.
The Oscar-nominated actor said Gibson's main mistake was that he was "biting the hand that feeds him" by making the comments in Hollywood.
He said: "I don't know about Mel. He got drunk and said a few things, but we've all said those things. We're all f*****g hypocrites. That's what I think about it.
"The policeman who arrested him has never used the word 'n****r' or 'that f*****g Jew'? I'm being brutally honest here. It's the hypocrisy of it that drives me crazy."
He added: "Mel Gibson is in a town that's run by Jews and he said the wrong thing because he's actually bitten the hand that I guess has fed him – and doesn't need to feed him anymore because he's got enough dough.
"He's like an outcast, a leper, you know? But some Jewish guy in his office somewhere hasn't turned and said, 'That f*****g kraut' or 'F**k those Germans'? We all hide and try to be so politically correct. That's what gets me. It's just the sheer hypocrisy of everyone, that we all stand on this thing going 'Isn't that shocking?'"
The Anti-Defamation League (ADL) condemned Oldman's comments as "irresponsibly [feeding] into a classic anti-Semitic canard about supposed Jewish control of Hollywood and the film industry".
Abraham H Foxman, ADL national director added: "He should know better than to repeat and give credence to tired anti-Semitic tropes. Mel Gibson's ostracisation in Hollywood was not a matter of being 'politically incorrect,' as Mr Oldman suggests, but of paying the consequences for outing himself as a bigot and a hater.
"It is disturbing that Mr Oldman appears to have bought into Mr Gibson's warped and prejudiced world view."
Following the outcry over the controversial interview, Oldman issued a statement to entertainment news website Deadline in which he expresses how "deeply remorseful" he was for making the offensive remarks.
He added: "Upon reading my comments in print—I see how insensitive they may be, and how they may indeed contribute to the furtherance of a false stereotype. Anything that contributes to this stereotype is unacceptable, including my own words on the matter.
"I hope you will know that this apology is heartfelt, genuine, and that I have an enormous personal affinity for the Jewish people in general, and those specifically in my life. The Jewish People, persecuted thorough the ages, are the first to hear God's voice, and surely are the chosen people."
© Copyright IBTimes 2023. All rights reserved.