Gaza Crisis: Death Toll Rises as Israel Begins Hamas Ground Offensive
Two weeks of Israel-Hamas fighting has killed at least 510 Palestinians and 20 Israelis and driven tens of thousands of Gaza residents from their homes.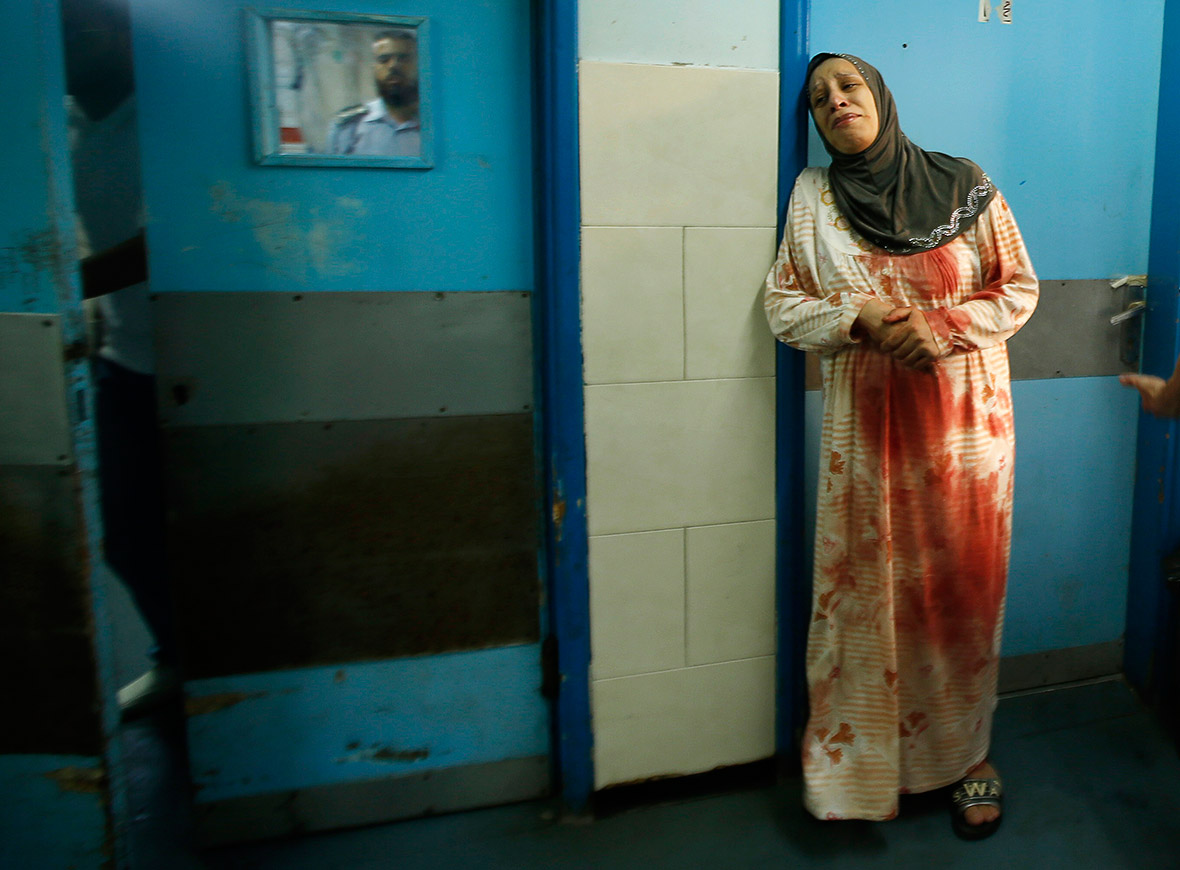 Despite the new ceasefire efforts by UN Secretary-General Ban Ki-moon and US Secretary of State John Kerry, Israeli aircraft continued to strike homes in Gaza while Hamas fired more rockets and tried to infiltrate Israel.
In one Israeli strike, 25 people were buried under the rubble of a home in the southern town of Khan Younis, including 24 from the same family.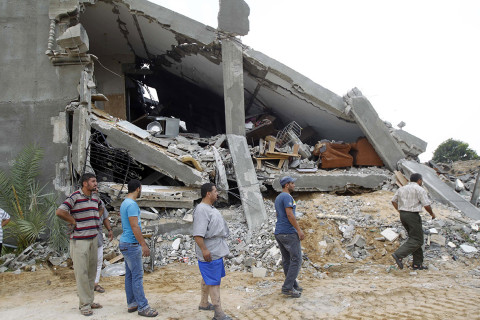 Hamas militants, meanwhile, tried to sneak into Israel through two tunnels. The Israeli military said 10 infiltrators were killed after being detected and targeted by Israeli aircraft.
Hamas has continued to fire rockets at Israel, including two at Tel Aviv, causing no injuries or damage.
Israel accepted an Egyptian call for an unconditional ceasefire, but resumed its offensive after Hamas rejected the proposal. Hamas says that before halting fire, it wants guarantees that Israel and Egypt will significantly ease a seven-year border blockade of Gaza.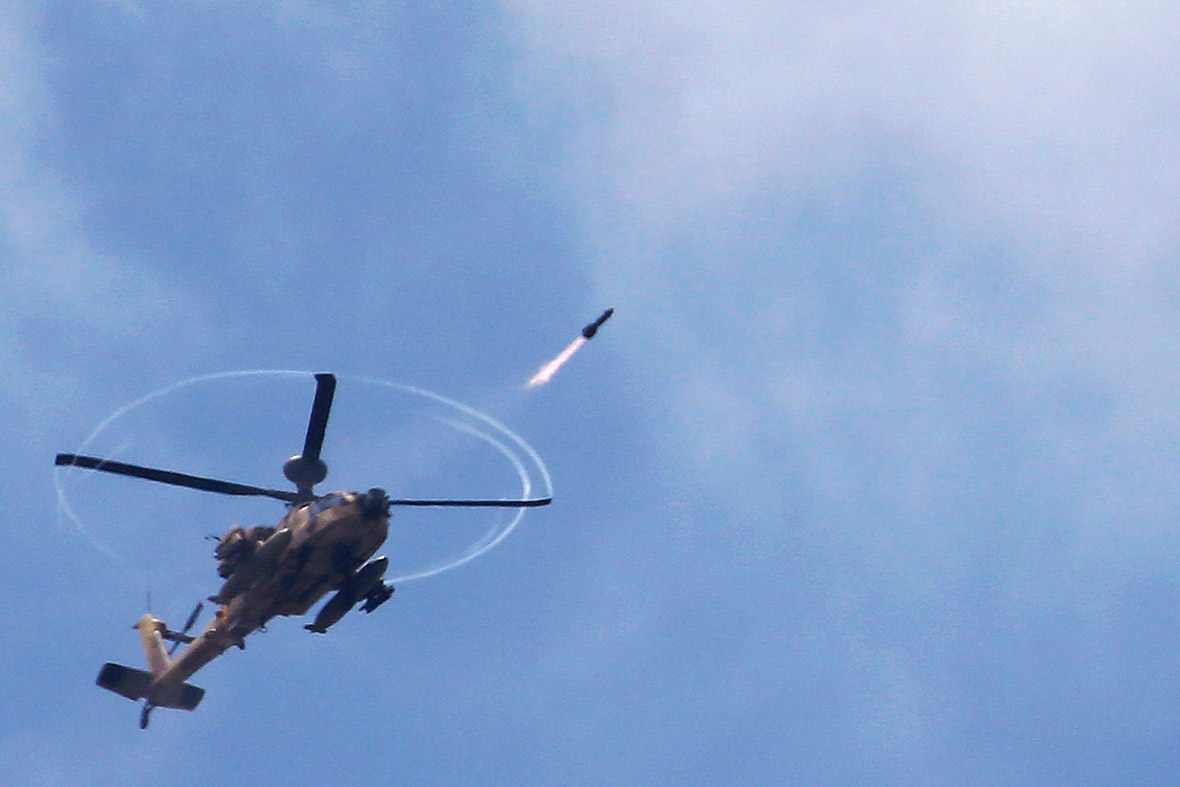 Sunday marked the single deadliest day in Gaza since the conflict erupted on July 8, with more than 100 Palestinians killed, according to Palestinian health officials.
Israel has begun the first major ground battle of the offensive, in the Shijaiyah neighbourhood of Gaza City. At least 65 Palestinians and 13 Israeli soldiers were killed in Shijaiyah, while thousands of terrified Palestinian civilians fled the devastated area, which Israel says is a major source for rocket-fire against its civilians.
Large sections of Shijaiyah were pulverised by a barrage of Israeli tank and artillery bombardments and repeated Israeli air strikes which buffeted the densely populated area for most of Sunday.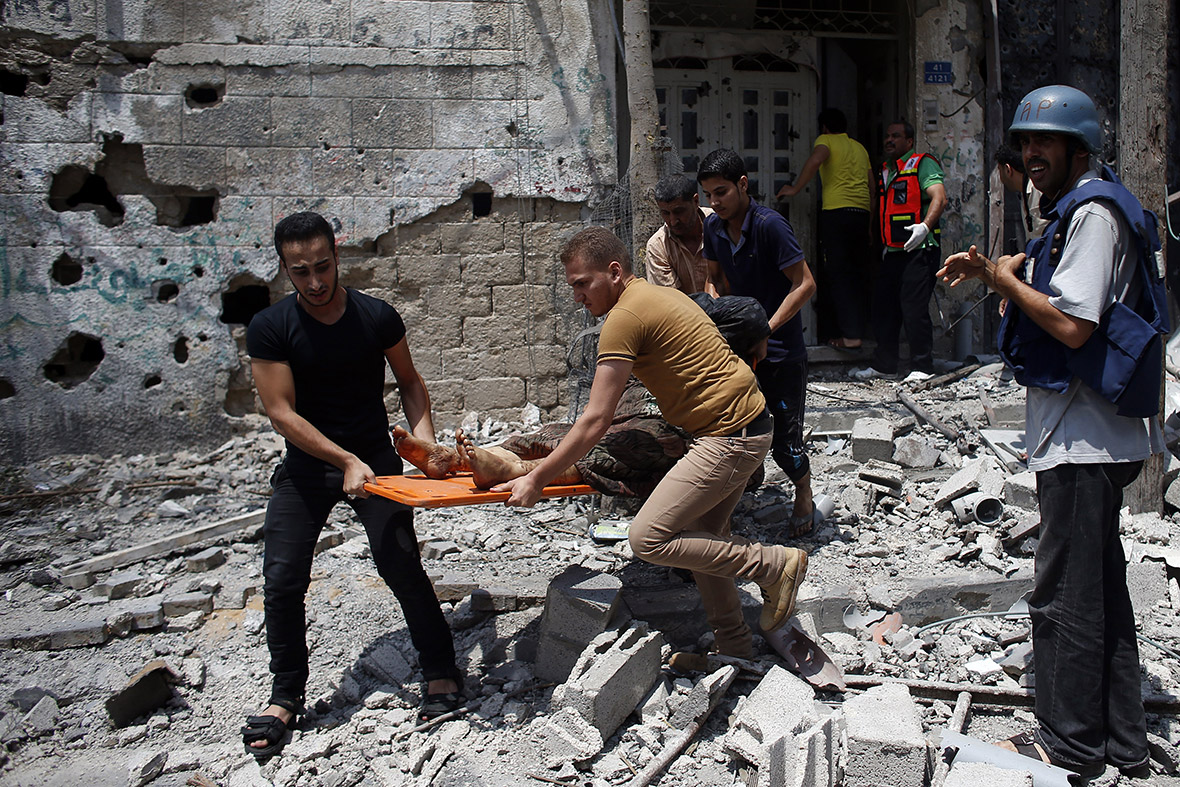 An Israeli airstrike hit the home of the Siyam family in southern Gaza, near the town of Rafah. The strike killed 10 people, including four young children and a nine-month-old baby girl, said Palestinian health official Ashraf al-Kidra.
Thirteen Israeli soldiers were killed in separate incidents across the Gaza Strip as they sought to deal a blow to Palestinian militants. All of the soldiers were from the Golani Brigade and were killed in the neighbourhood of Shejaiya in a number of firefights.
Seven soldiers were killed when an anti-tank missile, fired from a building, hit an Israeli armoured personnel carrier. The ambush, in the dense urban environment of Gaza City, was accompanied by machine gun fire and further casualties occurred in the aftermath of the blast.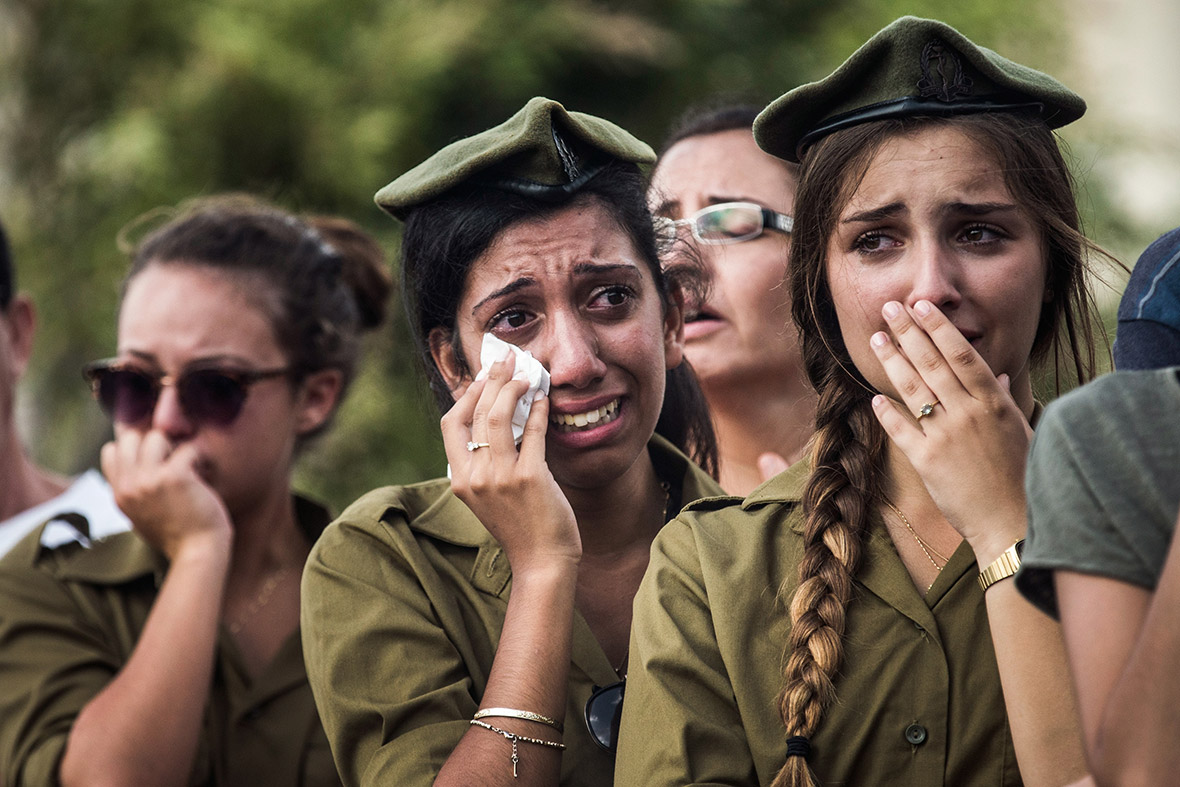 On Sunday evening, Hamas spokesman Mushir al-Masri in Gaza claimed his group had captured an Israeli soldier. An announcement on Gaza TV of the soldier's capture set off celebrations in the streets of West Bank. But there was no official confirmation or denial of the claim in Israel.
For Israelis, a captured soldier would be a nightmare scenario. Hamas-allied militants seized an Israeli soldier in a cross-border raid in 2006 and held him captive in Gaza until Israel traded more than 1,000 Palestinian prisoners, some of whom were involved in grisly killings, for his return in 2011.