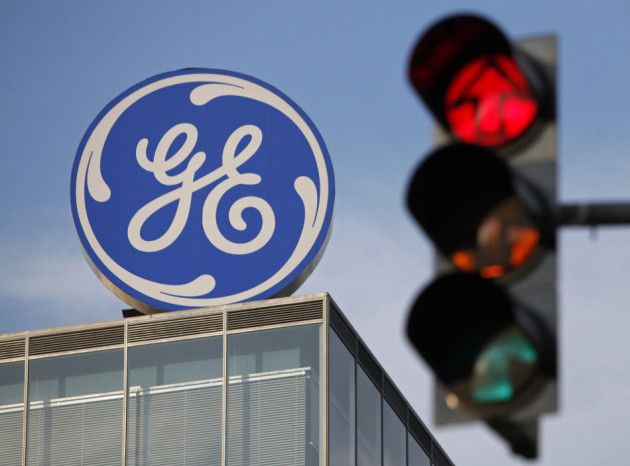 General Electric posted fourth quarter earnings that beat analysts' forecasts but cautioned investors that its global outlook for the coming year remained uncertain.
GE reported operating earnings of $4.7bn, or $0.44 per share, the company said in statement published on its website, a 13 percent increase from the same period last year and marginally higher than the $0.43 forecast by analysts polled by Thomson Reuters. Revenue for the three month period ending in December was $39.3bn, the company said, a 4 percent annual gain. Full-year earnings per share were reported at $1.52, or $16.1bn, up 16 percent from 2011.
"We ended the year with a strong quarter despite the mixed global economic environment," said CEO Jeff Immelt in the statement. "The outlook for developed markets remains uncertain, but we are seeing growth in China and the resource rich countries."
The world's largest jet engine maker said it had a record backlog of $210bn in group orders for the year-end. Infrastructure orders for the final quarter of the year rose 2 percent to $28.5bn.
"We are well-positioned to achieve our 2013 framework," said Immelt. "Double-digit earnings growth and solid organic revenue growth for the Industrial segment, significant cash returned to the parent company from GE Capital, further margin expansion, and returning cash to shareholders."
GE Capital earnings rose by 9 percent, the company said, to $1.8bn. Profits from its industrial segment rose 12 percent to $4.9bn, the company said, will all segment of the division showing positive earnings growth for the second consecutive quarter. Margins improved by 120 basis points from last year and the company measured increases across the whole of the division.
Industrial sales in the fourth quarter were $27.3bn, 2 percent higher than the same period last year.
GE agreed to buy aerospace parts maker Avio SpA for $4.3bn late last year in a deal that could add as much as €2bn a year in annual sales.
"The acquisition of Avio's aviation business, which provides components for GE Aviation and other engine companies, would further GE's participation in jet propulsion, one of the most attractive sectors of the aviation industry," the company said.
GE shares closed at $21.30 each in New York Thursday after a 0.85 percent advance. The share have risen 11.2 percent over the past year and could rise as much as 1.9 percent Friday based on pre-market trading activity.