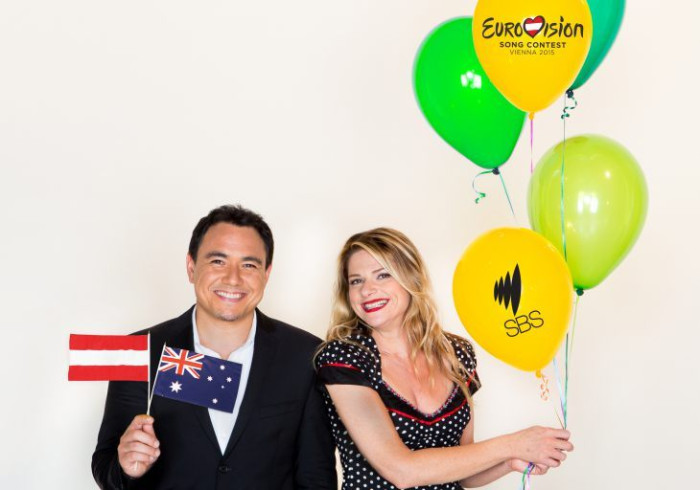 Australia has been invited to participate in the 2015 Eurovision Song Contest for the first time in the history of either venerable institution.
Despite being on the opposite side of the world, the Eurovision has long been popular Down Under thanks to its annual screening by the broadcaster SBS. Despite the time difference some 3 million tuned in for last year's show won by Conchita Wurst.
Now, as part of the celebrations to mark sixty years of the contest, Australia has been invited to participate and has been fast-tracked to the final in Vienna, Austria on 23 May.
40 countries will take part this year and it was decided it would be unfair to allow Australia to enter at the semi-final stage because that might reduce the chances for other countries. If Australia win though they won't get to host the tournament in 2016 - though they would be allowed to defend their title in another European capital.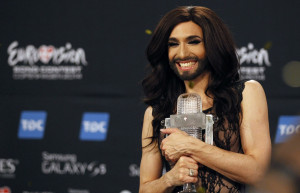 Eurovision contest supervisor Jon Ola Sand said: "It's a daring and at the same time incredibly exciting move. It is our way of saying let's celebrate this party together!"
Michael Ebeid, managing director of SBS, said his channel had been broadcasting the event for over 30 years and it was extremely popular in Australia.
Ebeid said: "We are very excited to have secured this historic opportunity for Australia to be represented on the world's biggest stage and are honoured that the European Broadcasting Union has supported us to achieve this ambition."
Although it's not yet known who will represent Australian interests, or if Kylie will get the call, Australians have featured in the finals on previous occasions. Gina G and Olivia Newton John have represented the UK, Jane Comerford performed for Germany in 2006 and last year, after a tongue-in-cheek introduction, Jessica Mauboy performed during the semi-final interval.
As for the thorny question of whether a non-European country should be allowed to participate, Turkey and Israel have both been involved for decades, with Turkey winning three times and Israel once.
In recent years the contest has been ridiculed for the way countries tend to vote for each other (and usually against the UK) out of political self-interest rather than intrinsic merit. Whether the UK and Australia give each other 12 points or "nul points" might be one of the more interesting aspects this year. The other being how many bottles of claret Graham Norton can swallow.