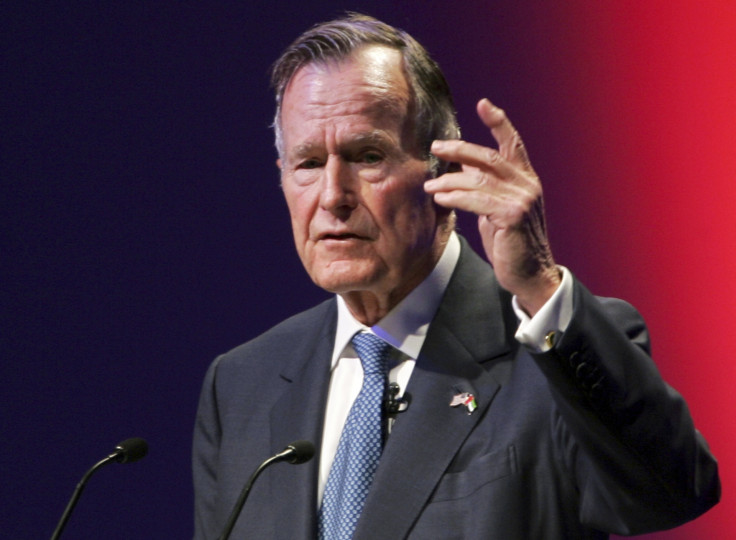 Former US President George HW Bush has been admitted to hospital after breaking a neck bone in a fall.
His spokesman, Jim McGrath, said the 41st US president is "stable" but that he will have to wear a neck brace after the fall at his home in Kennebunkport, Maine, on 15 July.
Bush, 91, was being treated at the Maine Medical Center in Portland.
"He was brought here earlier today and diagnosed with a fracture in his neck. He is in stable condition and will be wearing a neck brace," Matt Paul, a spokesman for the hospital, was quoted as saying by the Guardian newspaper.
He added that Bush will be kept overnight at the hospital and that it was "too early to say when he will be released".
Bush, who suffers from a form of Parkinson's disease, is the oldest living former US president and the last living president who is a veteran of World War II.
After his son Jeb Bush formally announced his campaign for the 2016 Republican presidential nomination in June, the senior Bush tweeted he was one of the "proudest parents in America".
In 2014, he celebrated his 90th birthday by skydiving from a helicopter.