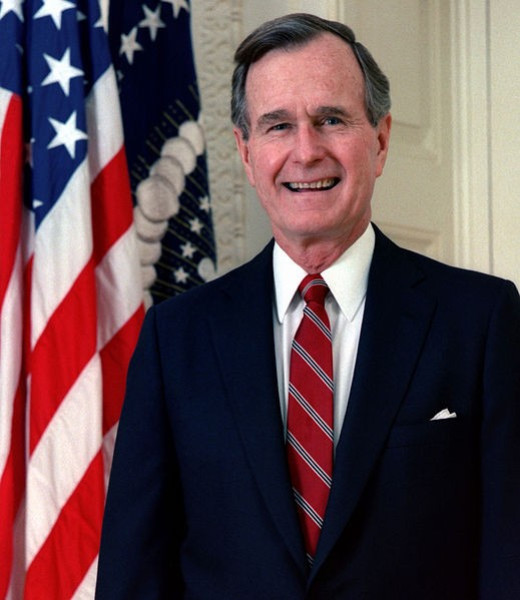 Former US president George HW Bush is in the intensive care unit of a Texas hospital with a "stubborn fever," according to his spokesman.
The former president has had a series of "setbacks" and was not able to celebrate Christmas in the traditional sense because of the persistent fever. He has been put on liquids-only diet.
Bush, 88, was admitted to Methodist Hospital in Houston, Texas, on 23 December.
"It's an elevated fever, so it's actually gone up in the last day or two. It's a stubborn fever that won't go away.
"He's had a series of setbacks now that have landed him in guarded condition in the intensive care unit," said Jim McGrath, his spokesperson.
The elder statesman was in and out of the hospital for bronchitis treatment in November. On Christmas day, he was visited by his wife Barbara, son Neil and other family members. He was also visited by his son and former president, George W Bush.
"His family was with him, and he's conscious and he's able to engage in humorous banter with his doctor."
Bush was the 41st president of United States and served a single term in the White House from 1989 to 1993. He is a World War II veteran and was credited with leading American forces to victory during the first Gulf War.
He also served two terms as vice-president during the presidency of Ronald Reagan and was defeated by Democrat Bill Clinton in 1992 when he stood for re-election.