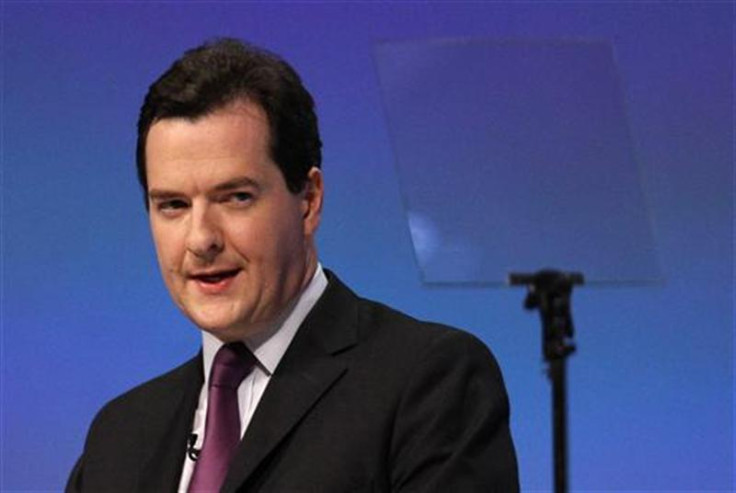 Chancellor George Osborne announced on Tuesday that £100 million will be spent by the government to boost broadband coverage in London, Belfast, Edinburgh and Cardiff.
In his autumn statement, Osborne announced £5bn of spending on infrastructure projects to improve the roads, railways and broadband networks. A further six cities to get improved broadband will be announced later.
The £100m injection of cash will create "new superfast digital networks for companies across our country. These do not exist today. See what countries like China or Brazil are building, and you'll also see why we risk falling behind the rest of the world."
The Chancellor plans to bring broadband speeds of between 80 and 100Mbps - up from the current average of 6.8Mbps - and city-wide high-speed mobile connectivity.
"For the first time we are identifying over 500 infrastructure projects we want to see built over the next decade and beyond," George Osborne told the House of Commons. "Roads, railways, airport capacity, power stations, waste facilities, broadband networks."
Internet providers like BT and Virgin will be able to bid for the money, which they can use to increase their coverage.
BT told the BBC: "This is a positive initiative that will help ensure our major cities have the best available super-fast broadband. BT is already upgrading large parts of these cities under its commercial rollout plan and these funds could help us go further. We look forward to working closely with the selected cities to see what can be achieved."
Despite the seemingly high headline figure of £100m, critiques have pointed out that it isn't much per person. Editor of website ThinkBroadband, Andrew Ferguson said: "£100m between ten cities is about £1.50 per person. If the government had put the money in rural project it would have boosted rural businesses. Broadband is already available in cities."
The BBC adds that rural broadband rollout has been slow and critics have complained that the £530 million set aside by the government to encourage investment is insufficient.
BT plans to offer faster fibre broadband to two thirds of the UK by the end of 2014.