Chancellor George Osborne Ordered to Pay £160 for Fare Dodging on Virgin Train to Euston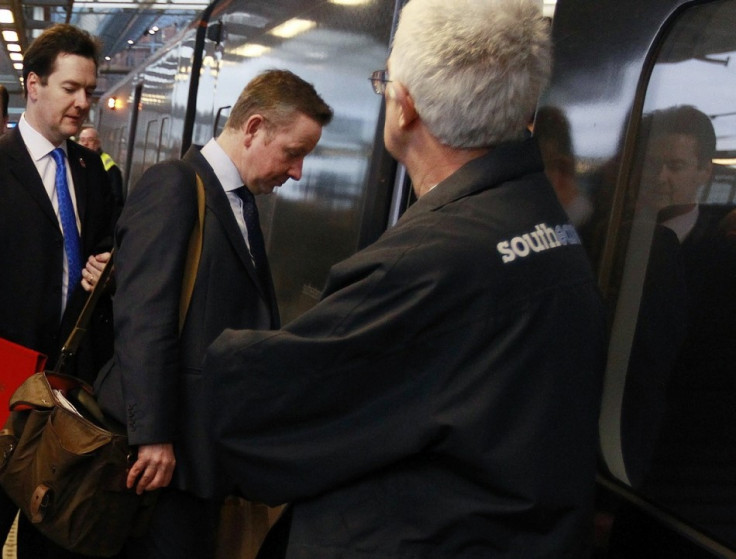 He is the man in charge of cutting the country's deficit but George Osborne has found himself in the red after trying to cut his own expenses.
The millionaire chancellor, who was educated at Eton, was forced to pay £160 by ticket inspectors who caught him travelling in a first-class carriage on a standard-class ticket on a Virgin train to Euston, it has emerged.
According to a Virgin spokesman, the train manager had a discussion with an aide to Osborne who paid the £160 supplement as the chancellor did not want to move into standard class in what his enemies will be quick to capitalise on as a repeat of Tory chief whip Andrew Mitchell's "pleb" row.
ITV reporter Rachel Townsend was on the same train and was the first to tweet about the embarrassing incident.
In a series of tweets, she told her followers: "George Osborne got on the train with aides at Wilmslow and went straight to first class."
"His aide tells ticket collector he cannot possibly move and sit with the likes of us in standard class and requests he is allowed to remain in first class."
She added: "Ticket collector refuses... I am a carriage away from the action but have asked ticket inspector if he was going to let him stay. 'No chance'."
"£160 for First Class upgrade... aide says no!.."
"Breaking news: George Osborne pays £160 to stay in first class!"
The chancellor has become a trending topic on Twitter, with a number of hashtags set up to mock him.
One user said: "Muppet on the Orient Express #osbornefilms"
Another wrote: "The Great Train Snobbery #osbornefilms @fleetstreetfox"
Osborne has not commented.
© Copyright IBTimes 2023. All rights reserved.