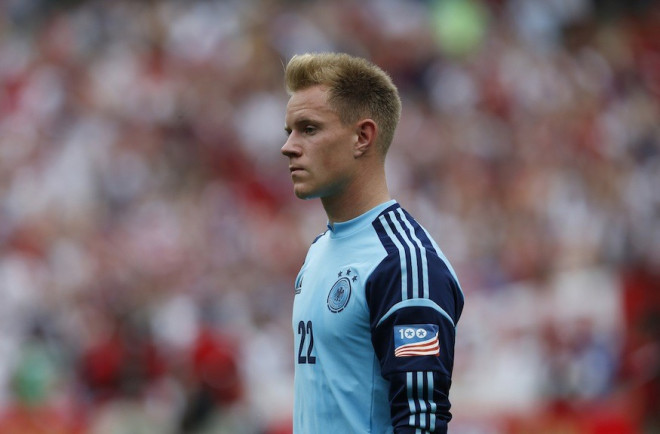 Arsenal's hopes of signing Marc-Andre Ter Stegen have all but faded after Borussia Monchengladbach manager Lucien Favre confirmed that the goalkeeper will join Barcelona this summer.
Reports in both Germany and Spain validated the news last Feburary but with the announcement yet to be confirmed by Barcelona or the German side the future of the keeper remained uncertain.
But now Monchengladbach's boss has confirmed the information, claiming that Ter Stegen will eventually replace out-of-contract Victor at Barcelona next season.
"Ter Stegen will go to Barcelona. Nobody can refuse an offer from them, maybe a chance like this only appears once in life," Favre told SRF.
"He is one of the best goalkeepers in the world and he still can improve a lot. Also, he is great as a person."
Arsenal were strongly linked with the Borussia Monchengladbach keeper during the first part of the season but the speculations about his move to North London cooled when German newspaper Bild reported in February that the young German stopper had passed the medical test – with Barcelona agreeing to pay his £10m valuation.
Even though the deal is yet to be official it looks like it will be confirmed just after Barcelona's last La Liga game against Atletico Madrid, as they are also expected to announce the appointment of Luis Enrique as Gerardo Martino's replacement.
Barcelona have also signed youngster Alen Halilovic but he is expected play with the youth team next season rather than in the top flight.
Meanwhile, Ter Stegen has already confirmed that he will play in La Liga next season, even though he refused to confirm that Barcelona will be his new destination.
"I've got a new club and I'm learning Spanish," he said.
"I can't say where I'll be going just yet. I'm going to a great, great team, a very special club that is one of the best in the world."