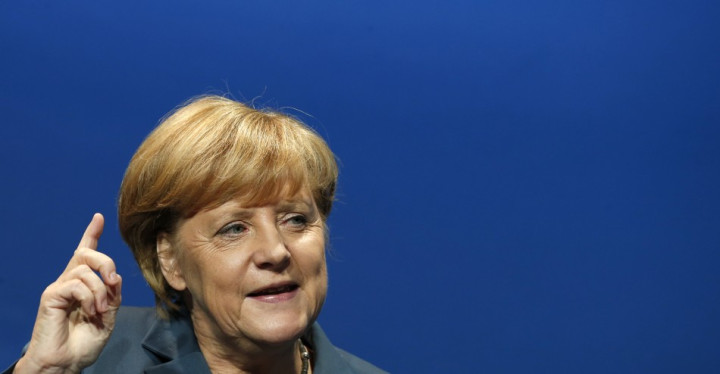 German companies reported higher confidence than expected in November, bucking the decline of the previous six months.
The Ifo business climate index rose to 104.7, up from October's level of 103.2, which was the lowest reported figure for two years.
Analysts had predicted that the index would actually drop to 103, with companies perhaps expressing relief that the German economy avoided recession in the third quarter of the year. It marks something of a surprise, after Germany's composite PMI fell sharply earlier this month.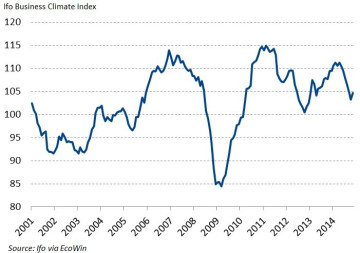 "This perhaps suggests that the fall in the euro and easing concerns over geo-political factors are starting to have some positive effects. Both the current conditions and expectations indices improved," said Jennifer McKeown of Capital Economics.
European stock markets have responded well to the news, with the French CAC up 0.95% and its German counterpart, the DAX rising 0.57%.
Some are suggesting that this might be a turning point for Germany's economy, which has been a cause for concern all year, given the simultaneous struggles of those around it.
"The downturn in the German economy has ground to a halt for the moment at least. Assessments of the current business situation are slightly more favourable than last month," said Ifo chief Hans-Wener Sinn.
The index is still lower than the average for the year and suggests that Germany's GDP growth will be 0.5%, annualised. It points to a moderate recovery in 2015, but not at the levels required to generate the inflation policymakers crave. This is likely to lead to more calls for central bank intervention on a national and European level.
It follows the news on 18 November that German business confidence rebounded out of negative territory.
The ZEW index, which measures investor sentiment, rose to 0.5 in November, up from -3.6 the month before. Last week, Destasis – Germany's central statistical bureau – reported that its economy grew by 0.1% in quarter three.
It marked the first time in 11 months the index increased, with fears over weak export markets in the eurozone and the ongoing political turmoil in East Ukraine and Russia playing on German investors' minds.
Economist at Berenberg Bank Christian Schult, however, warned that Germany is not out of the woods just yet. He said: "The situation in Eastern Ukraine remains volatile and important trade partners like France and Italy continue to stagnate. But the evidence that German business confidence and thus investment has passed the trough is mounting, supporting our call that Germany and the eurozone will be back to trend growth rates from the second quarter of 2015 onwards."
Related